Back to articles
Mind-Building exhibition celebrates Finnish public libraries this spring at the Embassy of Finland in Washington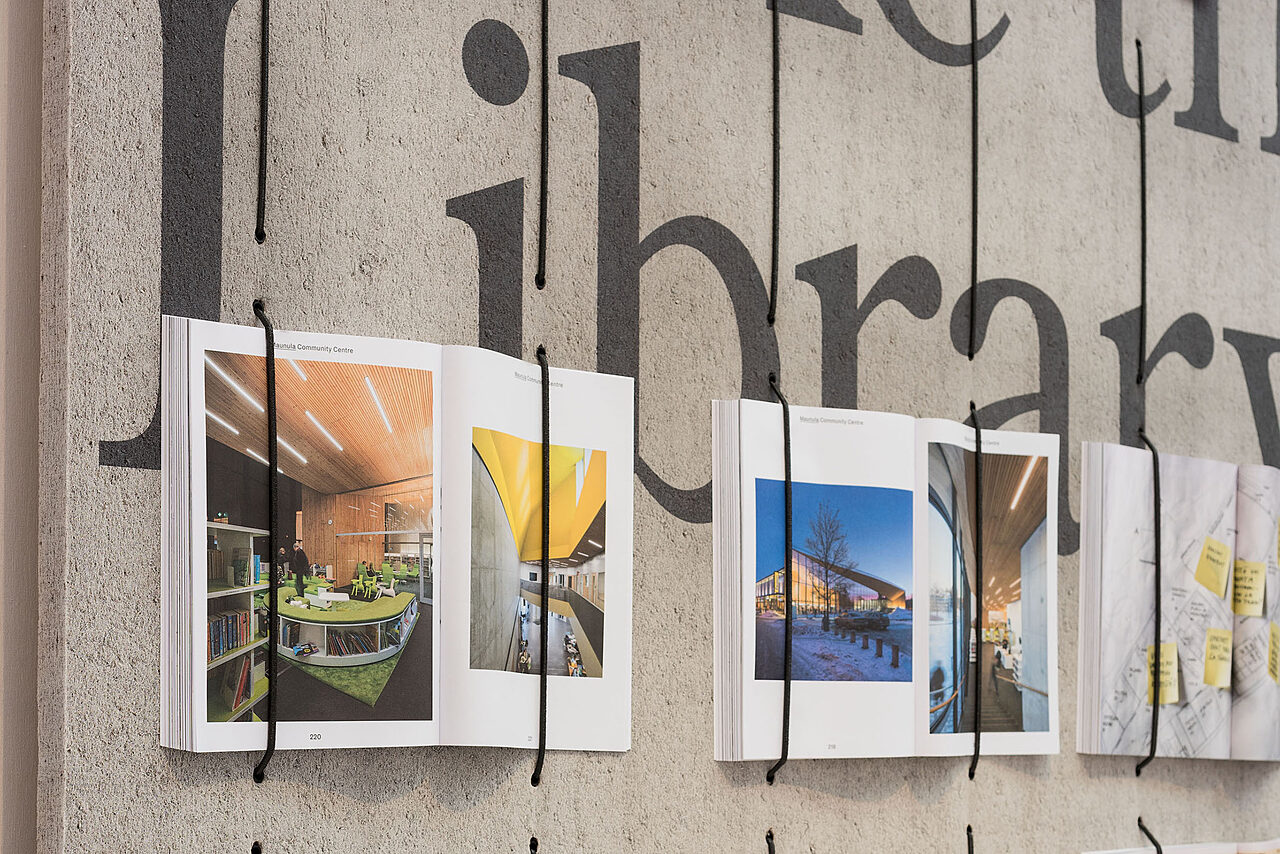 Enthusiastically received at the Biennale Architettura 2018 in Venice, the Finnish library and library architecture exhibition travels now to Washington D.C. The exhibition opens at the Embassy of Finland on 28 January.
The story of Finnish libraries continuously resonates in the world. Mind-Building exhibition was produced by Archinfo Finland originally for the Finnish Pavilion at the Biennale Architettura 2018 in Venice, after which it was presented at Helsinki Central Library Oodi. Now the exhibition travels across the Atlantic upon the invitation of the Embassy of Finland in Washington D.C.
The exhibition will take place at the Finland Hall all through the spring, until mid-June. The embassy building was designed by renowned architects Mikko Heikkinen and Markku Komonen and completed in 1994. You can explore the architecture of the building on the Finnish Architecture Navigator through this link.
In connection with the exhibition, the Embassy will host a number of interesting events. The opening event's panel discussion on 28 January will include prominent library and architecture influencers, such as Richard Reyes-Gavilan, Executive Director of the D.C. Public Library, Michael A. Wiencek Jr., founder of Wiencek + Associates Architects + Planners specialised incommunity-centric projects, and Roswell Encinca, Chief Communications Officer of the Library of Congress. The speakers invited from Finland are Tommi Laitio, City of Helsinki's Executive Director of Culture and Leisure, and Hanna Harris, Director of Archinfo Finland and Commissioner of the exhibition.
The exhibition speaks for active citizenship, freedom of speech, equality, inclusion and civic engagement promoted by the library movement and the power of architecture. In a world of fake news and populism arising, a reminder of the importance of free and democratic education is welcomed. The Finnish library institution is the cornerstone of a civilised society and an international forerunner as such. We celebrate public libraries as constantly rejuvenating hubs of social vitality and their role as public investments in a free and democratic society.
In Venice, the reception of Mind-Building was enthusiastic. For the tour, the exhibition has been modified to suit different locations. However, all the 17 libraries of the original exhibition are included, as well as the specially commissioned sound and video pieces. The presentation in Washington D.C. is a significant opening for Archinfo Finland's future collaborations in the US.
The exhibition is open in Washington D.C. from 28 January to 14 June 2020. The exhibition is brought to the US by the Embassy of Finland, and the local partner is the Consulate General of Finland in New York.
View the opening evening panel discussion through the Embassy's tweet:
---
Exhibition: Mind-Building
Embassy of Finland
3301 Massachusetts Avenue NW, Washington D.C., USA
28 January – 14 June 2020
Open first Tuesdays of the month from 4 pm to 7 pm
curator Anni Vartola
exhibition architect Tuomas Siitonen
graphic design Johannes Nieminen