Back to articles
Mind-Building in Viborg 2 Feb–10 Apr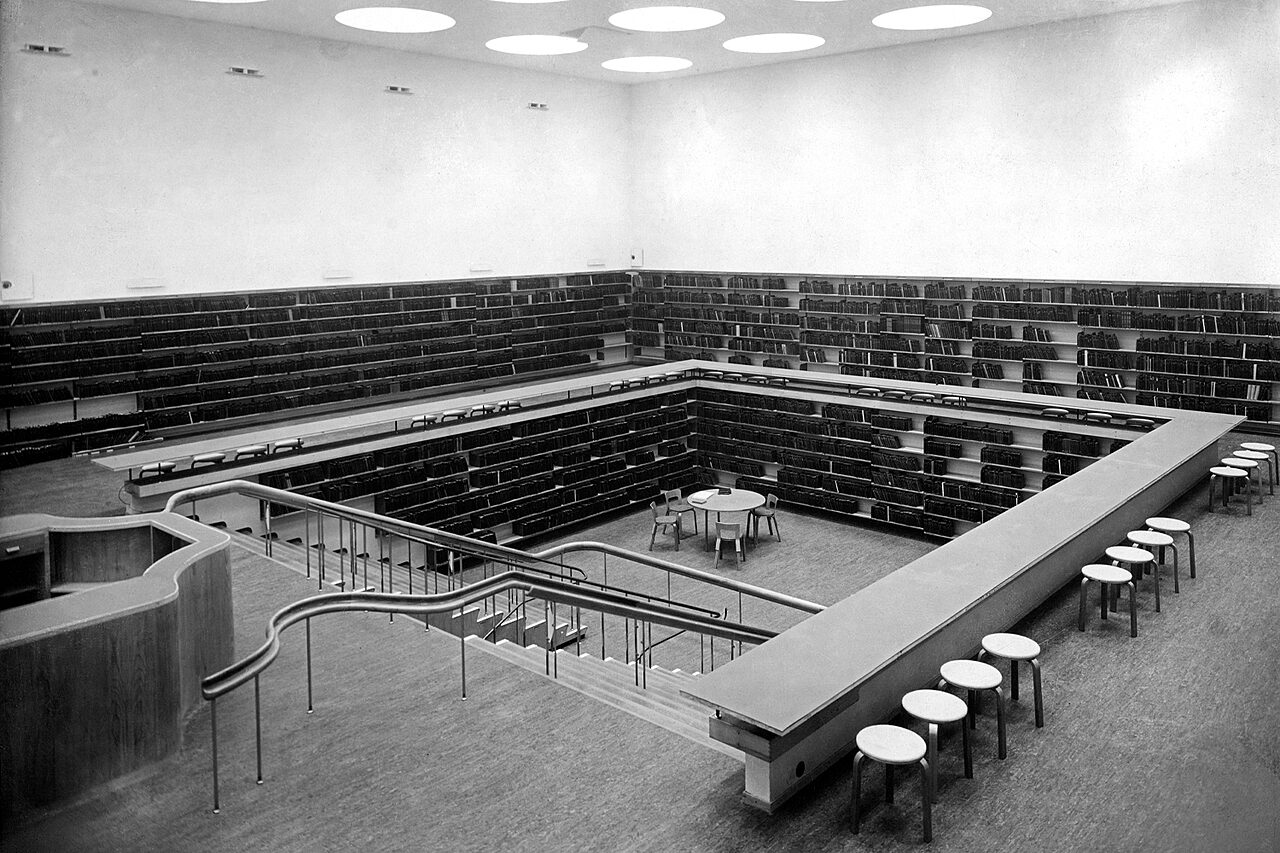 The Finnish library architecture exhibition, first displayed at the Biennale Architettura 2018 in Venice, will head next to Alvar Aalto's white modernist library building, which is featured in the exhibition, too.
Mind-Building
2 February – 10 April 2022
Mon–Sat from 11 to 19 pm
Reading room of the Central City Alvar Aalto Library in Viborg
Prospekt Suvorova 4, Viborg
After its tour in Finland the Mind-Building exhibition will be displayed next at the Viipuri Library, designed by Alvar and Aino Aalto, which is one of the best known libraries in the world. Upon completion in 1935 the building was a pioneer not only for its architecture but for its functions as well: it was the first Finnish library to have a dedicated children's section. The library was wonderfully restored in the 2010s by architect Tapani Mustonen. Explore the building's architecture and restoration project in the Finnish Architecture Navigator (link, opens in a new tab).
The exhibition was produced by Archinfo Finland originally for the Finnish Pavilion at the Biennale Architettura 2018 in Venice. Curated by architectural critic and scholar Anni Vartola, the exhibition showcases the development of Finnish public libraries and their architecture throughout the times by presenting seventeen library buildings from different periods, grouped under specific themes. The exhibition architecture, designed by architect Tuomas Siitonen and graphic designer Johannes Nieminen, has been modified to suit different locations on the tour. However, all the libraries of the original exhibition are included, as well as the specially commissioned sound and video pieces.
The main supporter of the original exhibition was the Ministry of Education and Culture of Finland and the exhibition in Viborg will be produced with the support of the Ministry's art and culture in Russia grant. The main partners are the Finnish Institute in St. Petersburg and the Central City Alvar Aalto Library in Viborg.