Back to articles
New European Bauhaus Goes Digital online event on October 28th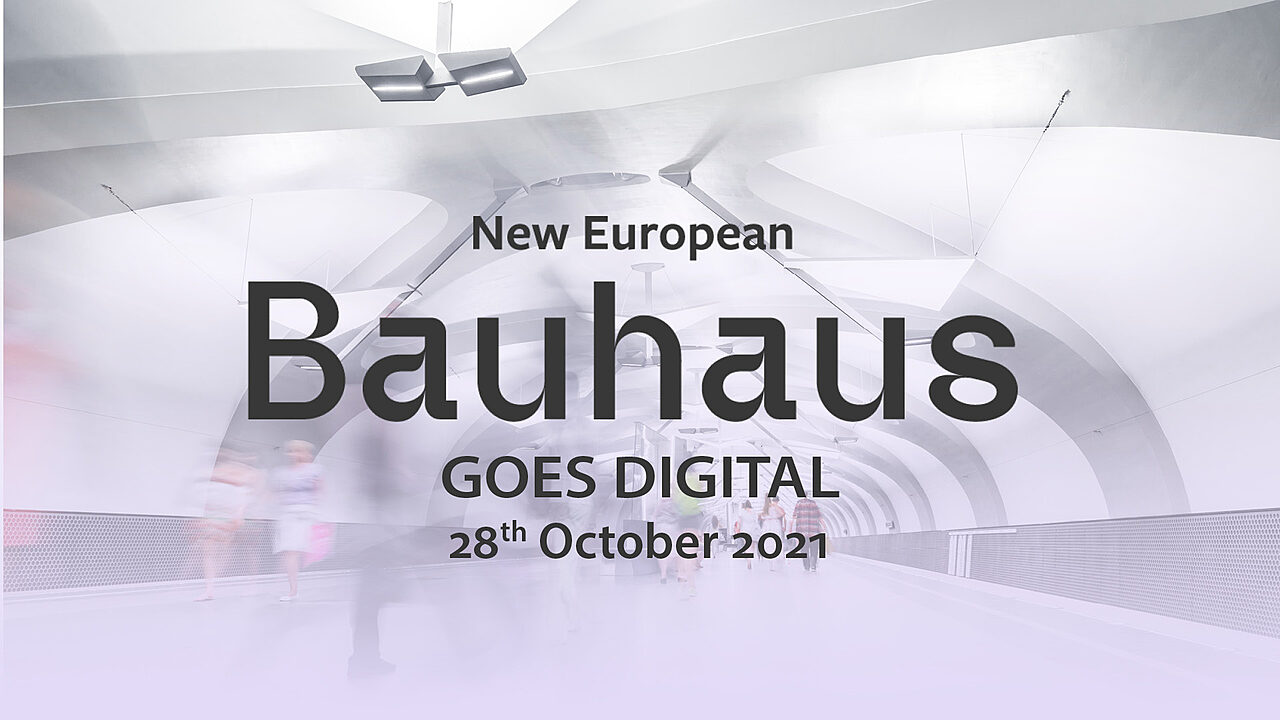 Call for demos of fresh and clever data-driven innovations related to our living environments is open until September 12th.
The event organized by the Finnish Ministry of the Environment explores the meaning of digitalization in the creative field. The event will hold interesting keynotes about data-driven solutions in planning, architecture and design and all to action to network, test, and try new tools freely and without hesitation. The audience will get to experience contemporary examples of data-driven methods like simulation, robotization, optimization, parameterization, and automatization. Read more and register here.
Archinfo Finland is one of the partners of the event. Other partners include Building Information Group, Finland, University of Porto, Aalto University and the Bureau of European Design Associations BEDA. The event is linked to the New European Bauhaus initiative, which aims to bring together the perspectives of art, culture, social inclusion, science and technology to build beautiful, sustainable and inclusive living environments. Read more about ​​the European Commission's initiative here.
Architects, designers, artists, entrepreneurs, scientists and everyone from the creative field are invited to apply to present their ideas, concepts, prototypes or hypotheses in the event's so-called Demo rooms. The Call for demos is open from August 23rd to September 12th. The search is for fresh and clever data-driven innovations related to our living environments; nature, cities and neighborhoods, buildings, user-centered design, or materials. Read more about the Call for Demos search here.