Back to articles
New Nordic design and architecture network to drive the green transition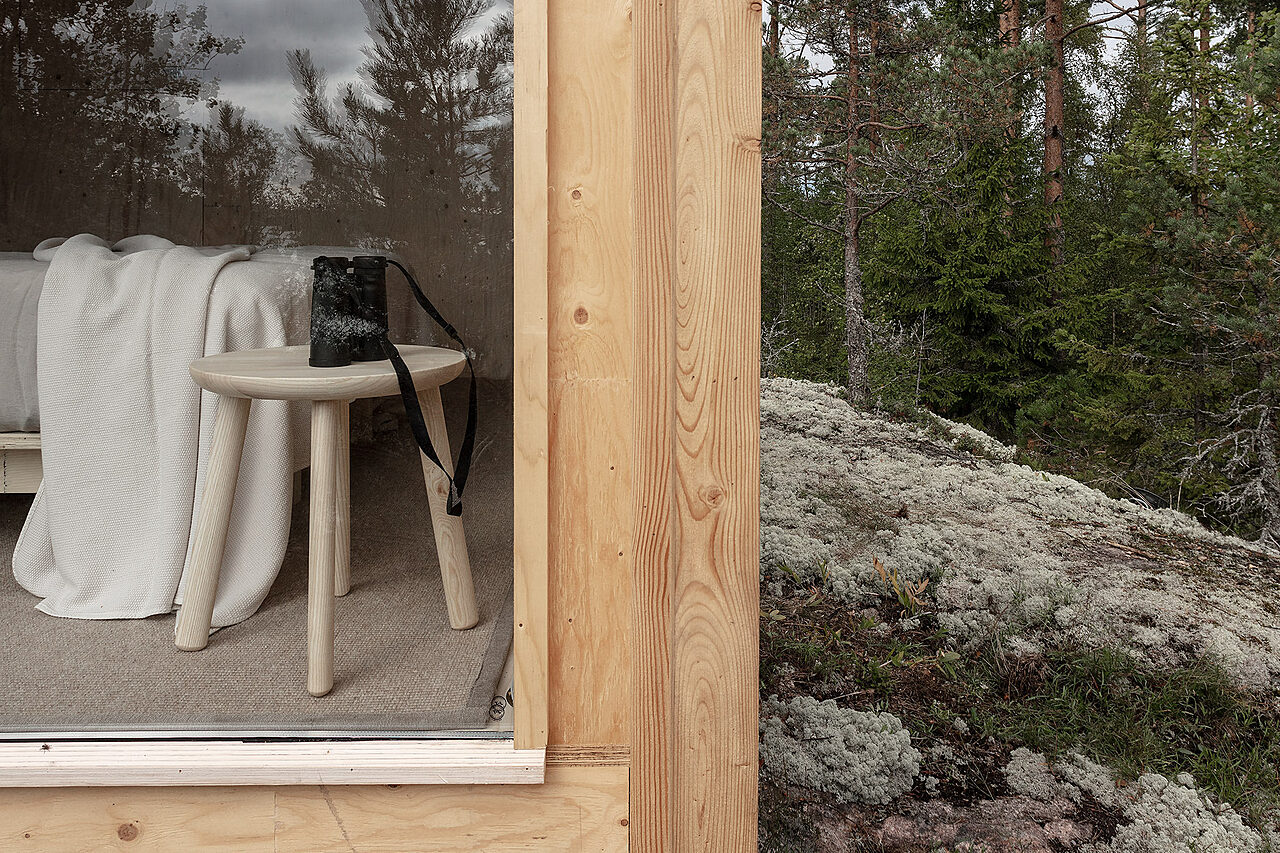 Studio Puisto, Space of mind. photo: Marc Goodwin
The Nordic Design and Architecture Cooperation Network will be officially launched at the World Congress of Architects in Copenhagen on 5 July 2023.
The Nordic national design and architecture organisations are strengthening their cooperation to accelerate the green transition. The aim is to share knowledge and best practice on how design and architecture can contribute to sustainable value creation in the Nordic and international context.
The network aims to deepen the understanding among Nordic politicians and decision-makers of the role of design and architecture in the green transition in a way that creates sustainability and benefits businesses, society and the environment.
"Design has always played a key role in explaining and accelerating major transformations in the environment and society. The green transition is a systemic change that needs all design disciplines, from products to services and business models, to succeed. It is not worth reinventing the wheel in each country, but sharing and combining the best lessons between the Nordic countries," says Joakim Karske, CEO of Design Forum Finland.
The idea for the network was born at a meeting between Norwegian Minister of Economic Affairs Jan Christian Vestre and Icelandic Minister of Culture and Economic Affairs Lilja Alfreðsdóttir in Oslo in 2022.The Nordic Platform for Design and Architecture will now be officially launched at the UIA World Congress of Architects in early July.
"The Nordic architecture and design organisations are all different and operate in various ways, which further expands the collaboration platform. The Nordic network is important for us Finns because it allows us to share with our domestic audiences what is happening elsewhere, and in turn to tell others what Finland has to offer internationally. Together we are stronger," says Katarina Siltavuori, Director of Archinfo.
The next step is to map the existing design and architecture ecosystem in the founding countries and to define a common vision and related actions.
The Nordic network includes the following organisations:
Design Forum Finland, Finland
Archinfo, Finland.
Danish Design Center (DDC), Denmark.
Danish Architecture Center (DAC), Denmark.
ArkDes, Swedish Centre for Architecture and Design, Sweden
Iceland Design and Architecture, Iceland
Design og arkitektur Norge DOGA, Norway
In addition, valuable feedback has been provided by Form/Design Center (Sweden), Sveriges Arkitekter, Stiftelsen Svensk Industridesign SVID, Svensk Form, Suomen Arkkitehtiliitto SAFA, Finnish Design Info, Norske arkitekters landsforbund NAL, Arkitektforeningen (Denmark), Arkitektforbundet (Denmark) and Danish Design Council.

UIA World Congress of Architects, Copenhagen 2–6 July 2023

The International Union of Architects (UIA) organises the World Congress of Architects every three years. This year, for the first time, the congress will be held in the Nordic countries in cooperation with Norway, Finland, Denmark, Sweden, Iceland and the Faroe Islands. The Nordic pavilion at the UIA Congress is a joint project of the Nordic architectural associations and the Nordic Council of Ministers.