Back to articles
Nordic Sustainable Cities presents Nordic examples for global urban problem solving
The digital exhibition showcases Nordic solutions that respond to the challenges that cities across the globe are facing. Funded by Nordic Innovation, the exhibition is conceived for promoting Nordic architecture and city solutions worldwide, in particular at Nordic embassies.
The exhibition Nordic Sustainable Cities addresses global challenges within the framework of the UN 2030 Agenda for Sustainable Development and its 17 Sustainable Development Goals. The exhibition aims to show how the Nordic countries are deeply invested in the UN 2030 Agenda and already have solutions that can contribute to the fulfilment of the Sustainable Development Goals.
The exhibition is divided into five themes dealing with healthy living environments, resilience, mobility, low-carbon solutions and circular economy. Each theme presents five cases – one from each Nordic country: Finland, Sweden, Norway, Denmark and Iceland. The scales of the cases vary from small-scale buildings to urban planning and from material innovations to mobile apps.
The selected Finnish cases by theme are:
Healthy City: Lonna Sauna, Helsinki (OOPEAA / Anssi Lassila)
Resilient City: The Greenest Block of Flats, Helsinki (Talli Architecture & Design, LOCI Landscape Architects)
Mobility City: Kivistö local centre, Vantaa (City of Vantaa)
Low-carbon City: Monio School and Community Centre, Tuusula (AOR Architects)
Circular Economy City: Urban Infra Revolution, Lappeenranta (City of Lappeenranta together with Lappeenranta University of Technology and others)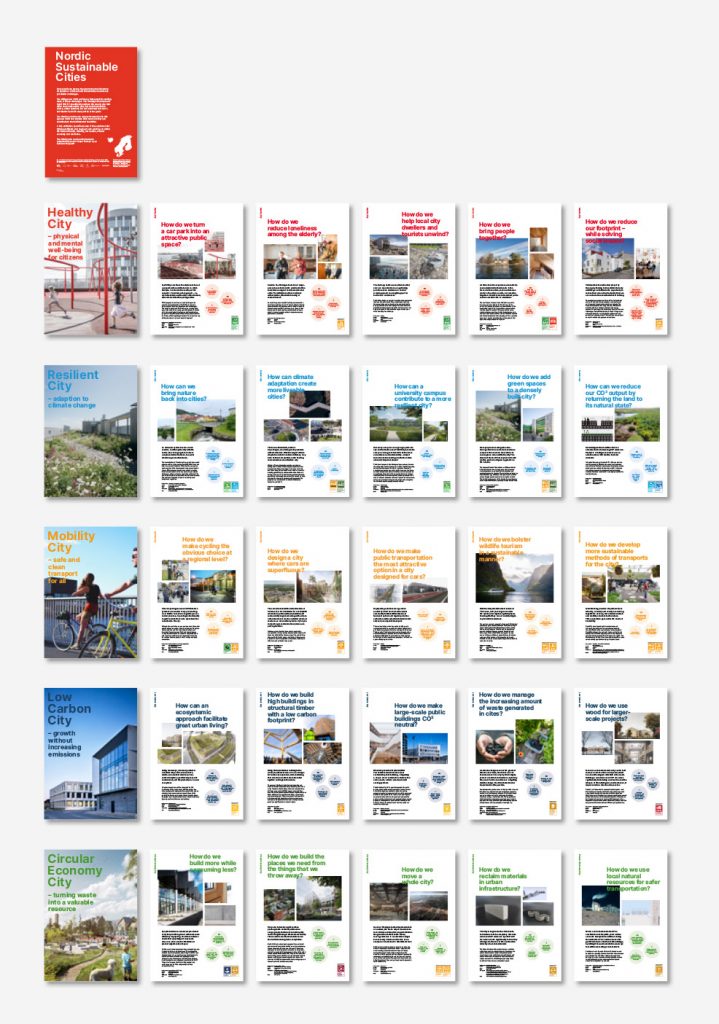 The format of the exhibition is 31 pdf posters that can easily be printed on location in the desired panel size. The posters are accompanied by video material giving in-depth insights to some of the projects. In October 2019, the exhibition was launched in Copenhagen and before the end of the year, it will be on display in Kyiv and Santiago de Chile.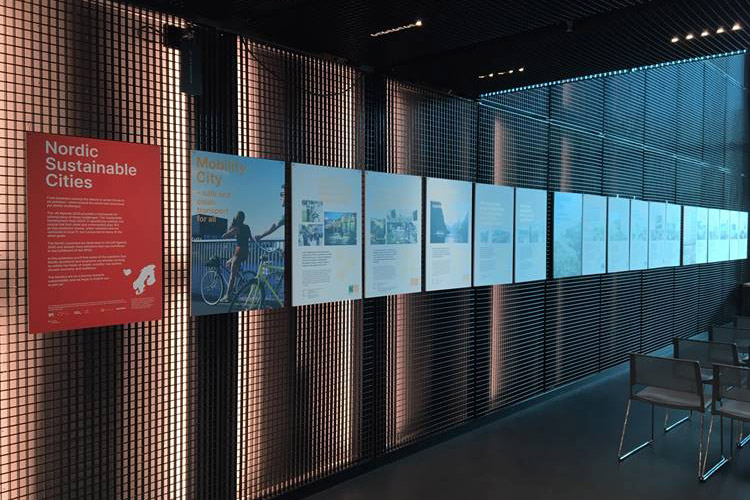 The Finnish partner in the creation of Nordic Sustainable Cities is Archinfo Finland. The project was led by the Danish Architecture Center and, in addition to Archinfo Finland, the organising bodies were Design and Architecture Norway, ArkDes and Form/Design Center from Sweden and Iceland Design Center. The project is funded by Nordic Innovation. The exhibition is available through the Foreign Ministries of the participating countries and Nordic Innovation. Direct link to the exhibition material on Nordic Innovation's webpage through this link.