Back to articles
Open House Helsinki 2021 offers architectural orienteering and walking tours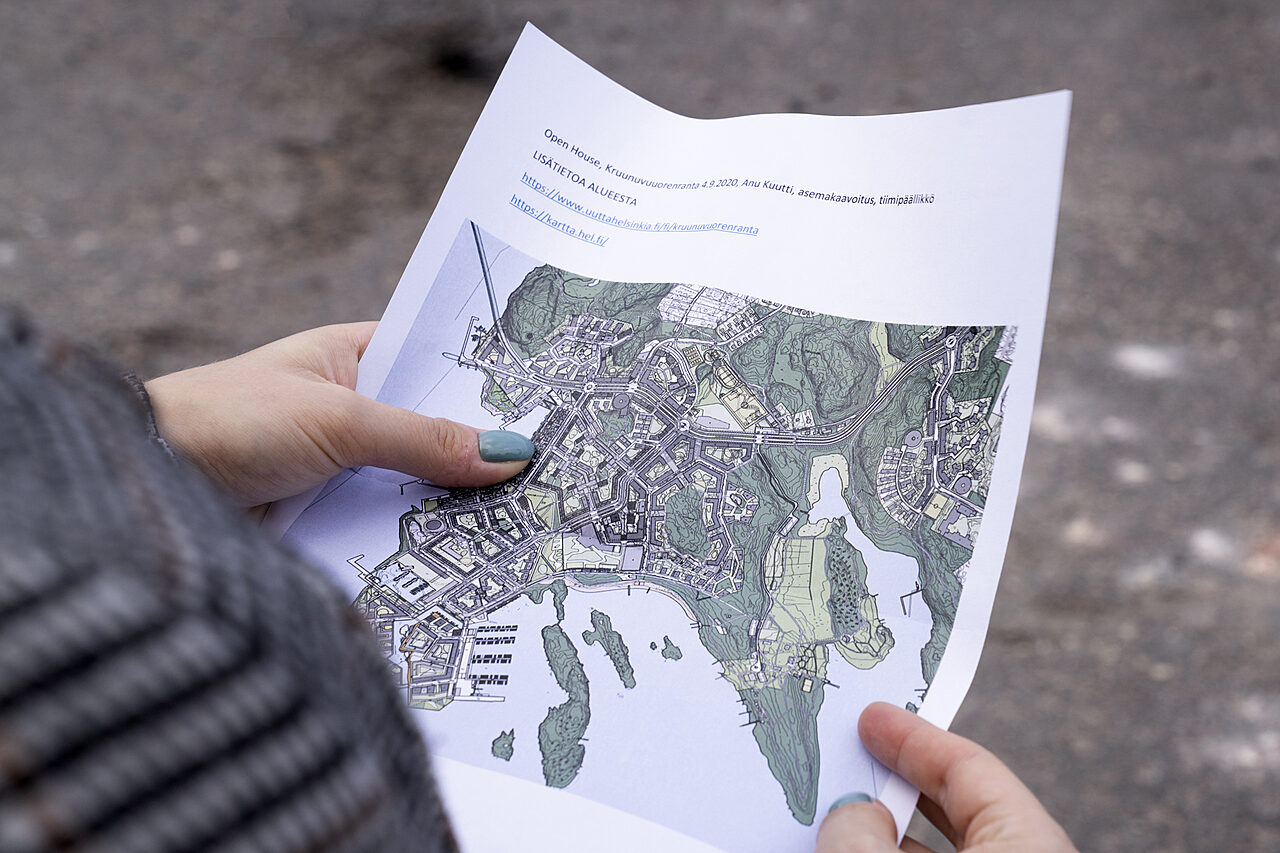 Taking place in May, the event will focus on the Helsinki of the 1920s, places of landscape architectural interest, as well as the exhibition themes of the Finnish pavilion at the Venice Architecture Biennale.
The programme includes a self-guided bike tour that takes architecturally-minded cyclists around the Helsinki metropolitan area to enjoy buildings designed by Puutalo Oy. The sites have been selected by Kristo Vesikansa, Laura Berger and Philip Tidwell, who have curated the New Standards exhibition for the Venice Architecture Biennale, which opens in May 2021. The exhibition for the Finnish pavilion produced by Archinfo presents the story of Puutalo Oy.
The doors will open to the clock tower of Helsinki Central Station, designed by Eliel Saarinen, the Vihreistä vihrein ('Greenest of the Green') residential block in Jätkäsaari, and Yrjö Kukkapuro's studio through videos that can be viewed throughout the event. Some of the videos are in English and some will have English subtitles.
The programme also includes guided tours that introduce you to 1920s Helsinki in Töölö, Vallila and Puu-Käpylä, as well as to places of interest in landscape architecture, such as Jätkäsaari and the Tripla area in Pasila. In addition, an audio tour produced by architect Inari Virkkala offers an opportunity to get acquainted with public spaces in Kallio's residential buildings by yourself.
New: Architectural orienteering
For the first time, the event will include architectural orienteering that will take participants to the Art Nouveau gems of Southern Helsinki as well as to more modern architectural delights. The map-based Finnish Architecture Navigator (link), maintained by Archinfo, has been utilised in compiling the route.
The programme will be organised in a virus-safe manner. For example, the walking tours will be arranged in compliance with the current social gathering restrictions.
"However, it's important in this situation that the event is organised. We didn't want to cancel or postpone the event, but to carry it out digitally and in compliance with the restrictions, if possible. It's an immense pleasure to be able to offer to Helsinki residents a diverse architectural programme after a long winter of COVID-19", says Moona Tikka, the event's producer.
Open House Helsinki will be held on 7–9 May. More information and destination demos can be found via this link.