Back to articles
The Nordic Countries Pavilion presents the Sámi Architecture Library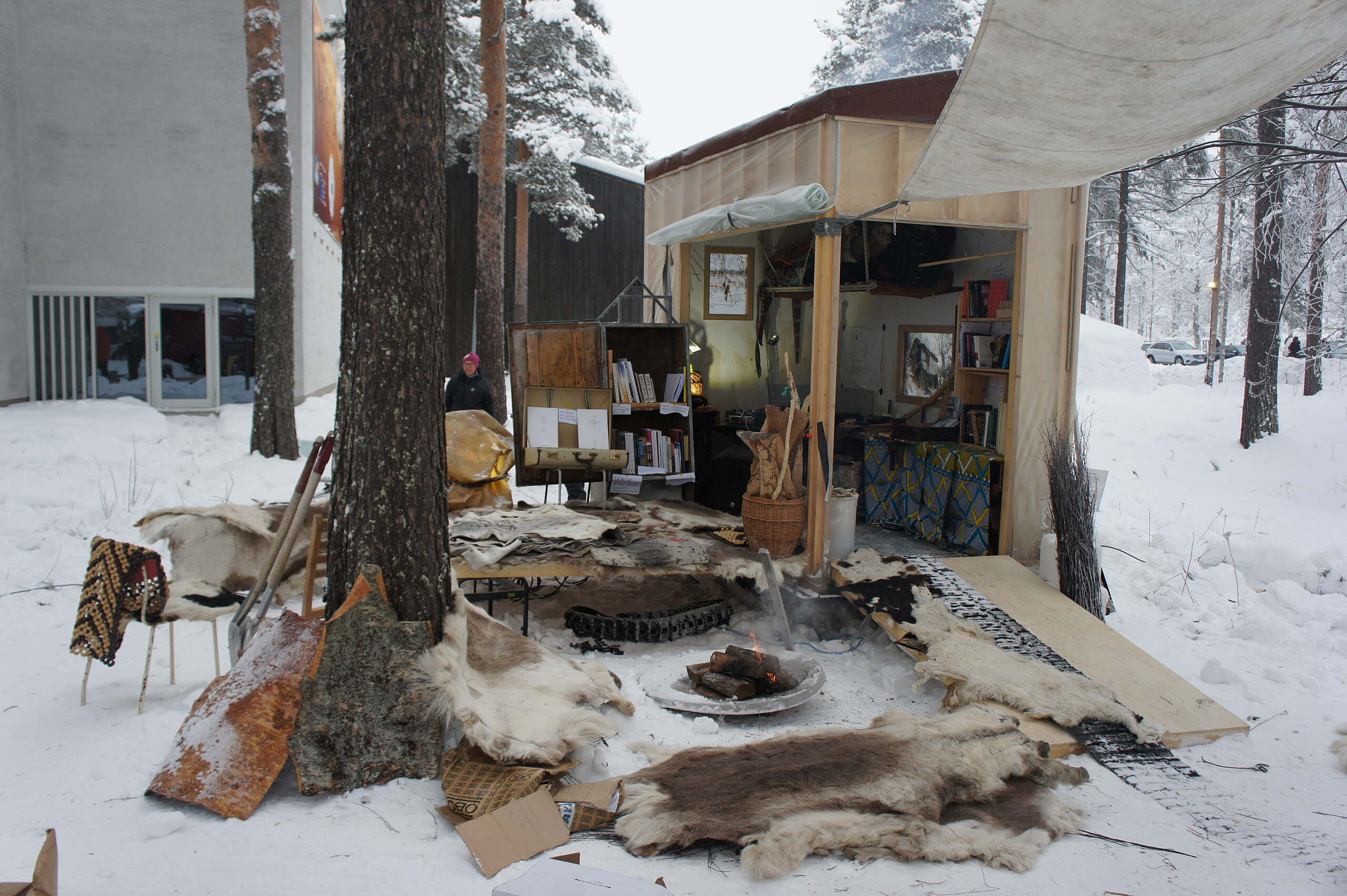 Astrid Fadnes
In 2018, Girjegumpi first opened to a public. In 2023, this structure, social space, and source of knowledge around Sámi architecture will travel to the Nordic Countries Pavilion in Venice.
Girjegumpi is a spatialisation of conversations and research initiated by Joar Nango over two decades of practice at the intersection of architecture and art. As an itinerant, collective library, the project has evolved and expanded as it has travelled. This journey involves multiple collaborations, including artists and craftspeople such as Katarina Spik Skum, Anders Sunna, and Ken Are Bongo.
Central to Girjegumpi is the archive that it contains and shares – from rare titles to contemporary books, the collection of more than 500 editions embraces topics such as Sámi architecture and design, traditional and ancestral building knowledge, activism, and decoloniality. As a gathering space, it hosts large groups of people. As a reading room, it offers an environment for solitary study and reflection. As a critical project, it builds spaces for Indigenous imagination.
In 2023, Girjegumpi travels to the Nordic Countries Pavilion at the 18th International Architecture Exhibition – La Biennale di Venezia. The pavilion, designed by Sverre Fehn in 1962, was conceived to represent forms of cooperation across the Nordic countries. In this context, Girjegumpi opens to an international audience to continue building bodies of knowledge, collaboration and solidarity that transcend national boundaries.
Read more about the upcoming exhibition through this link.
The Finnish Pavilion will also showcase cultural heritage this year. Read more about 'Huussi - Imagining the future history of sanitation' here.