Back to articles
Finnish Architects in the Spotlight: Nervin Architecture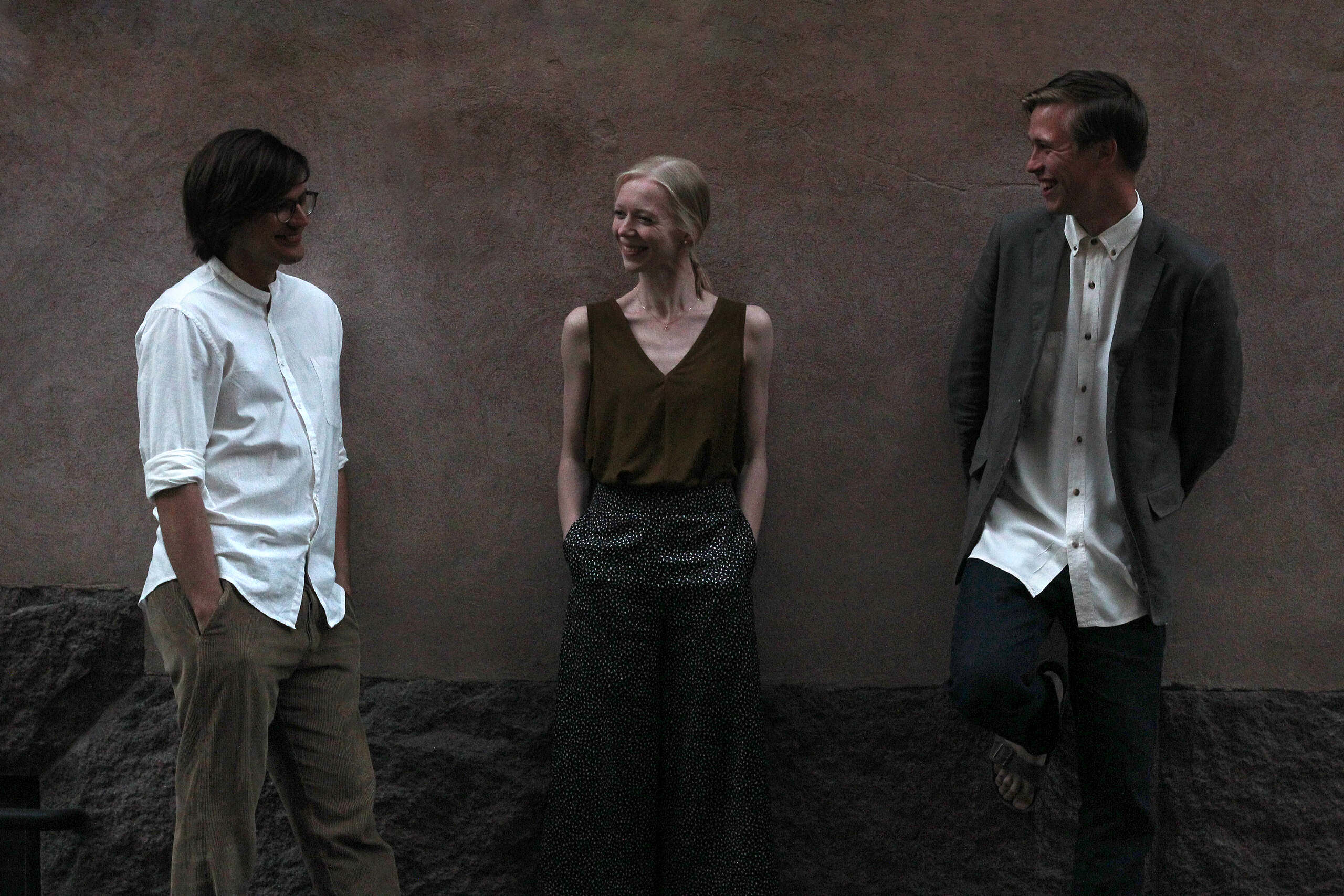 Nervin Architecture
November's Spotlight will feature the Pietilä Prize winning young architectural practice, whose aim is to create holistically immersive spaces and architecture to its full potential.
Founded in 2019 by Antti Soini, Leo Lindroos and Tuuli Kanerva, Nervin Architecture, formerly known as AS LL TK Architects, recently made headlines after winning the 2023 Pietilä Prize for young architects. The Helsinki-based office has already received recognition in several open architecture competitions, and now the young design team is taking its first steps into larger projects.
Nervin's design work is guided by a strong commitment to holistic design, which the firm considers to be the most responsible way to create architecture. "Our goal is to create experiential architecture, where the many elements of architecture, from structure and material choices to form, create a strong cohesive whole," the partners say. "Solving individual problems is not enough to create good, sustainable architecture."

The young team is inspired by spaces and projects where they see architecture as the result of in-depth thinking. "Recognising the 'intelligence' of a space is an empowering feeling that makes architecture meaningful to us," comments the office. As an example of intelligent architecture, Nervin highlights the American Bar in Vienna, designed by Adolf Loos in 1908: "The inherent smallness of the space, 27 square metres, is not treated as a problem to be solved, but as a quality that can be embraced."
Nervin's inspiration is also driven by the work itself: physical scale models, 3D models, drawings, and construction sites. The complex processes feed creativity and ideas, leading the design in new, and often surprising directions.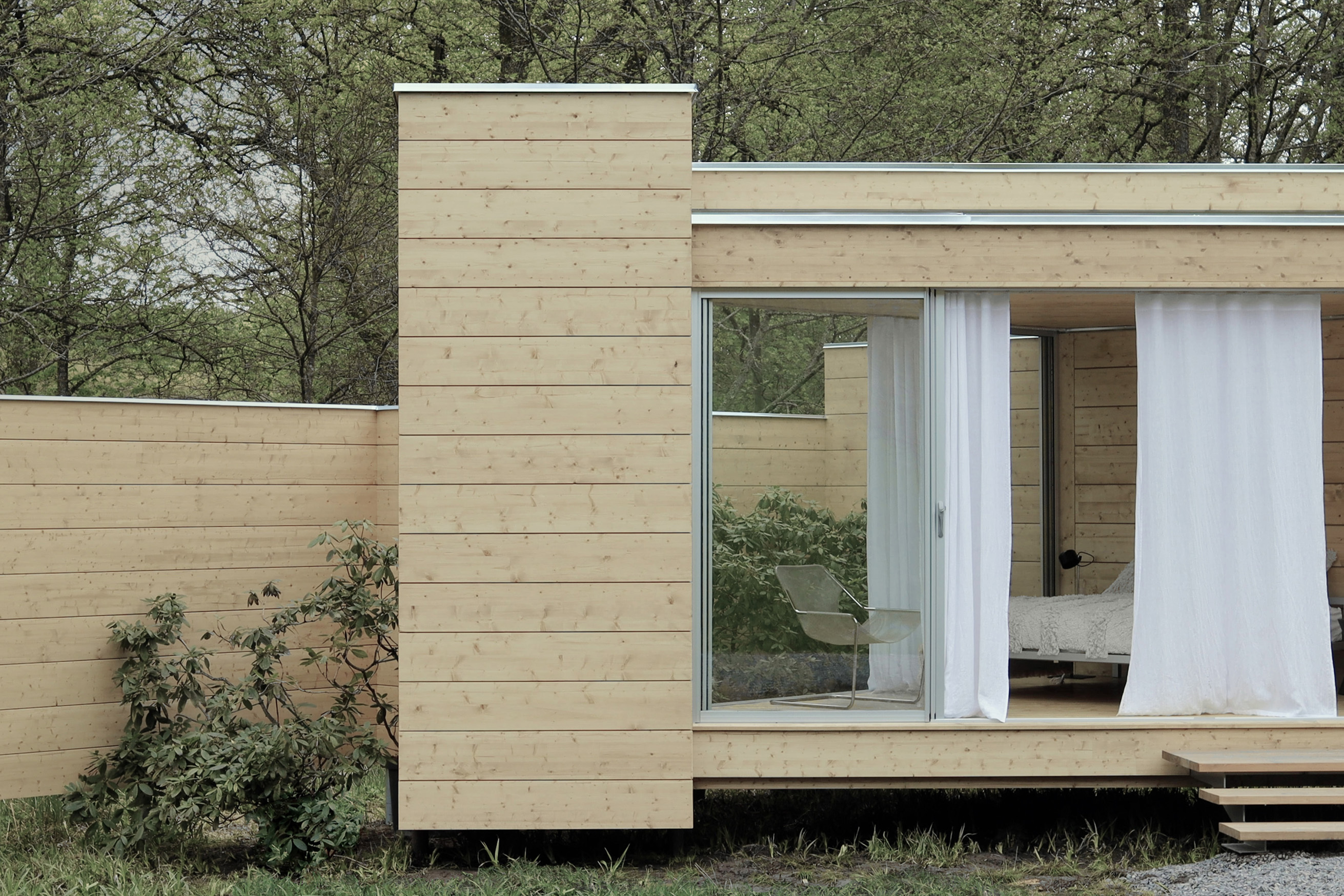 Kanerva, Lindroos and Soini dream of self-initiated projects where they can carry out architectural experiments. "In general, young architects just need opportunities to get involved in different projects where they can make a difference," the trio say, noting that young designers don't always get enough opportunities to take on responsibility.
Especially for large projects, the office also emphasises the relationship between the experienced principal designer and the young team: "The principal designer plays a role in getting the young designers' architectural vision across, which is why collaboration between the young architect and the principal designer is really important."

Nervin's work shows understanding and kindness towards the users of the space. Soini, Lindroos and Kanerva describe the success of a building as a personal experience: "A visitor can get a good feeling just from finding a clothes hook in the right place. It shows that someone has thought about my needs and that the building is therefore friendly."
The trio continues that for them, a building is successful when it has its own identity, meaning that all aspects of the construction are organically intertwined, and the end result moves something within people. "In other words, a space should allow positive emotions to be evoked on various levels," Nervin concludes.
Read more about Nervin Architecture's work on their site through this link.
Finnish Architects in the Spotlight invites architects or architectural practices to share their values and design principles through images and short texts. See Nervin's photo series on Instagram through this link.
All posts featured in the Finnish Architects in the Spotlight series can be found on Instagram by using the tag #FinArchSpotlight and all articles through this link.