Back to articles
Finnish architecture firm one of four finalists for the Royal Academy Dorfman Award
Kuvatoimisto Kuvio
Founded by Erkko Aarti, Arto Ollila and Mikki Ristola, the young Helsinki-based firm AOR Architects is the only European practice among the four finalists for the prestigious award. The jury, chaired by Norman Foster, will announce the winner 17 March in London.
The Royal Academy Dorfman Award champions new talent in architecture. Since 2018, it has been awarded to an emerging architect, practice or collective who is reimagining the future of architecture and whose work demonstrates sensitivity to local and global contexts. Founded in 2015 by Erkko Aarti, Arto Ollila and Mikki Ristola, AOR Architects is one of the most successful young Finnish architecture firms today.

Chaired by the Royal Academician and founder of Foster+Partners, Norman Foster, the jury consists of five members including architects, artists and academics based in London, Berlin and Pondicherry, India. Over fifty international architecture influencers were invited to nominate candidates for the award. One of the nominators was Hanna Harris, director of Archinfo Finland.
In addition to AOR Architects, the finalists are AAU Anastas (Palestine), BCKJ Architects (China) and WHBC Architects (Malaysia).
"We are grateful to be selected, by the esteemed jury chaired by Norman Foster, to be part of a group like this. The mere fact that our work has raised international interest spurs us further in our efforts. In 2014, our first realised work together was the Viewpoint Pavilion for the Camley Street Natural Park in London – which actually gave the impetus to start our office – and now it is wonderful to be able to showcase our more recent designs at the Royal Academy Architecture Studio exhibition," said Arto Ollila of AOR Architects.
The first major work of the office, Jätkäsaari School in Helsinki based on an open architecture competition win, was completed last year. Currently, the office is working on, among others, the extension of Tampere Art Museum – a competition win that has gained much international attention – and the world's largest massive timber log school in Tuusula, Finland, based on yet another first prize in an open architecture competition.
AOR Architects is a member of a collective of young architects' offices, Uusi Kaupunki, which has in 2018 broadened its scope to the Nordic region under the name Nordic Works. In recent years, Finland's architecture scene has witnessed the birth of several young practices that aim from the start to be international, with a strong emphasis on ecological, social and aesthetic sustainability.
The winner of the Dorfman Award will be announced 17 March as part of the events of the Royal
Academy Architecture Awards Week. An exhibition on the four Royal Academy Dorfman Award finalists and how they are shaping the future of architecture in different corners of the world will be on display at the Royal Academy Architecture Studio from 21 February to 4 May 2020.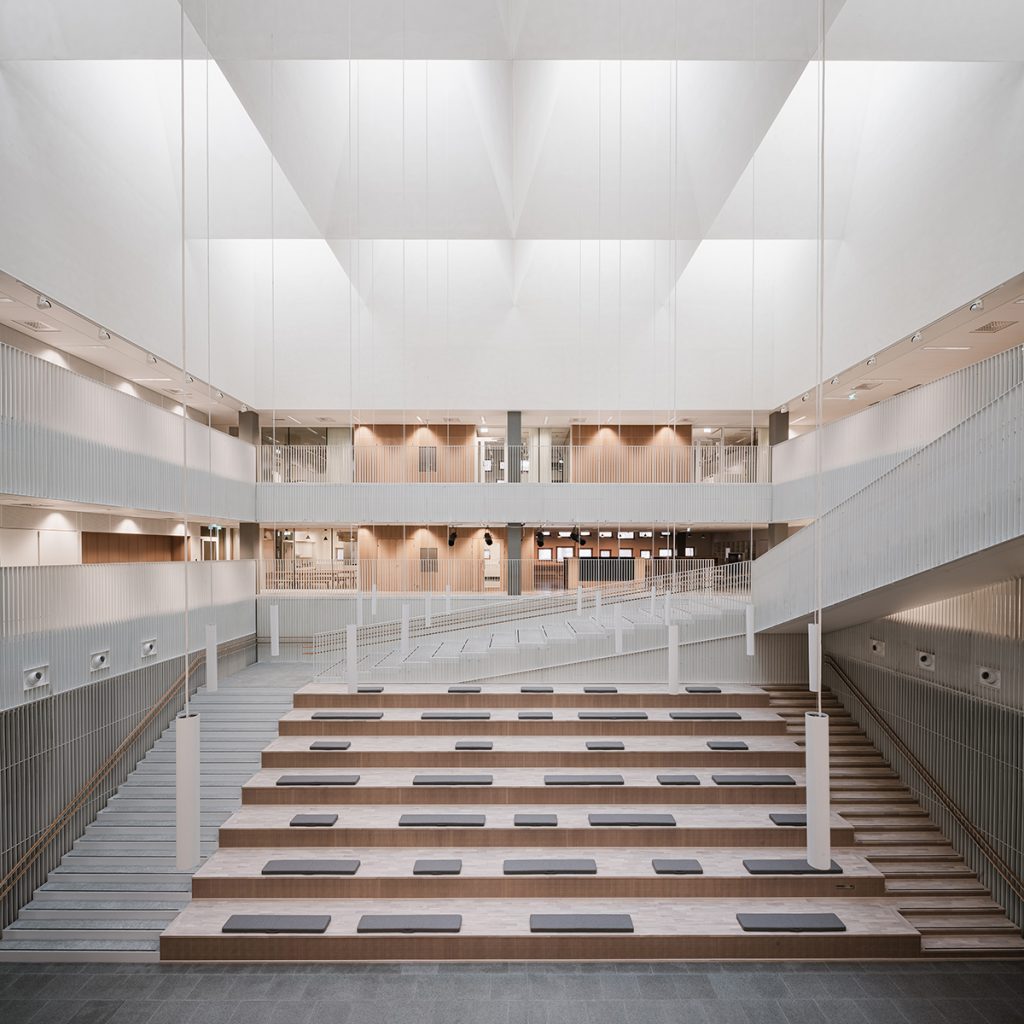 ---
Links
AOR Architects' website
Royal Academy press release
Dorfman Award website