Back to articles
Architecture plays a big role in Elina Brotherus' new exhibition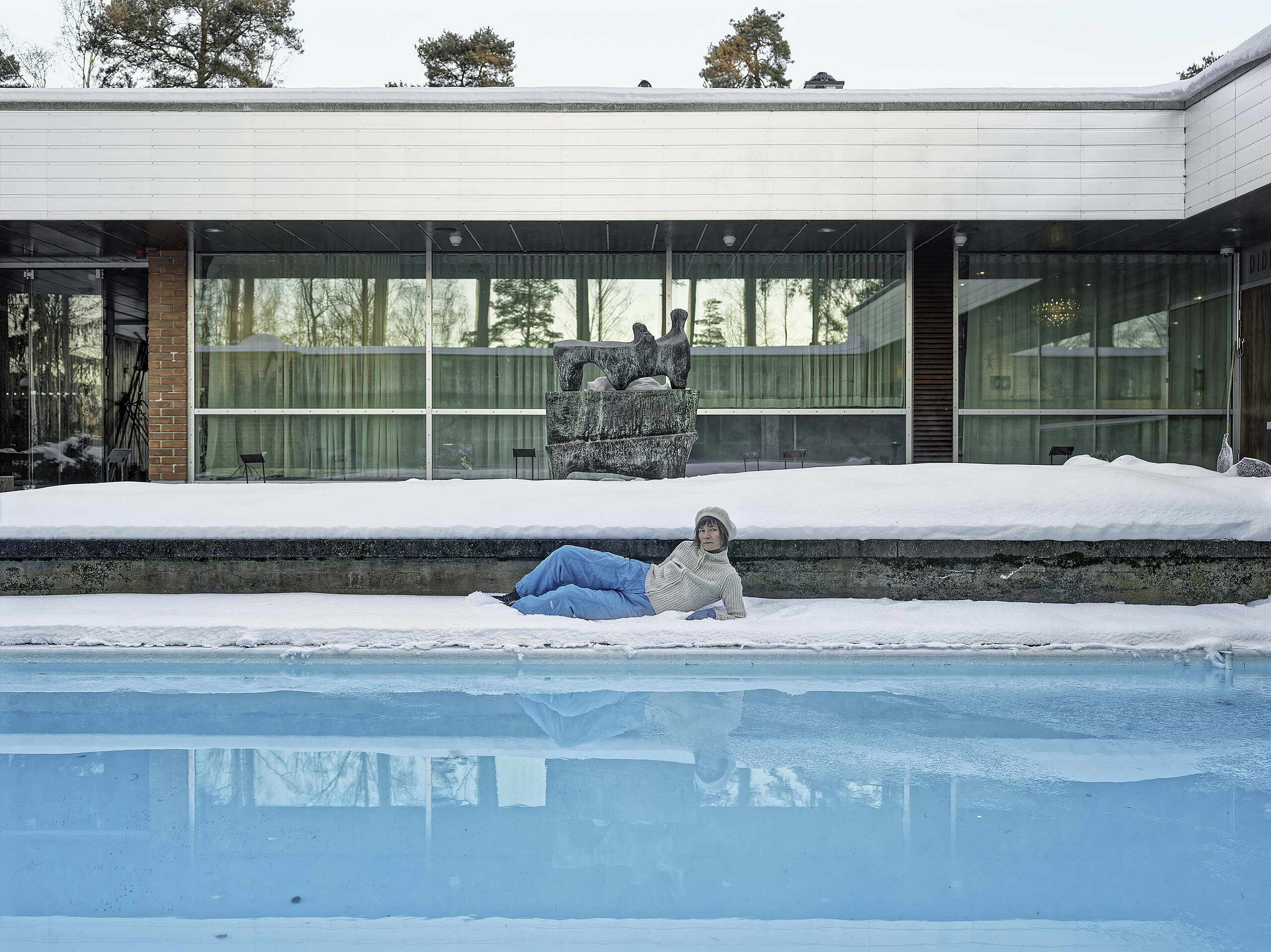 ELINA BROTHERUS: RECLINING FIGURE AT 20 C, 2021
The exhibition that opened in February at the Didrichsen Art Museum features the works of Elina Brotherus, which mirror the architecture of the museum building designed by Viljo Revell.
Currently ongoing Visitor exhibition presents for the first time the photo series Visitor (Villa Didrichsen) by Elina Brotherus, where photography meets architecture. Brotherus has photographed the series in 2021–2022.
The centerpiece of the photo series is Villa Didrichsen, designed by Viljo Revell, completed in 1957 and expanded into a museum in 1964. In her pictures, Brotherus plays with the building's architecture, interior and the museum's art collection, bringing an alternative reality alongside the building's known history. The characters appearing in the pictures, the visitors, mirror the architecture of the building and bring the space and environment to life.
One of the works in the exhibition, Reclining Figure at 20 C, depicts the front of the swimming pool in the exhibition wing of the building, where a figure can be seen lounging, as if mirroring its surroundings as well as Henry Moore's sculpture Reclining Figure, which can be seen in the background.
Photographing a building reminds me of making a portrait of a person: you have to show the characteristics and essence of the place. Every house has a soul, and for Didrichsen it is the art collection. The collection predates the house and has guided the work of architect Viljo Revell as he designed the building.
– Elina Brotherus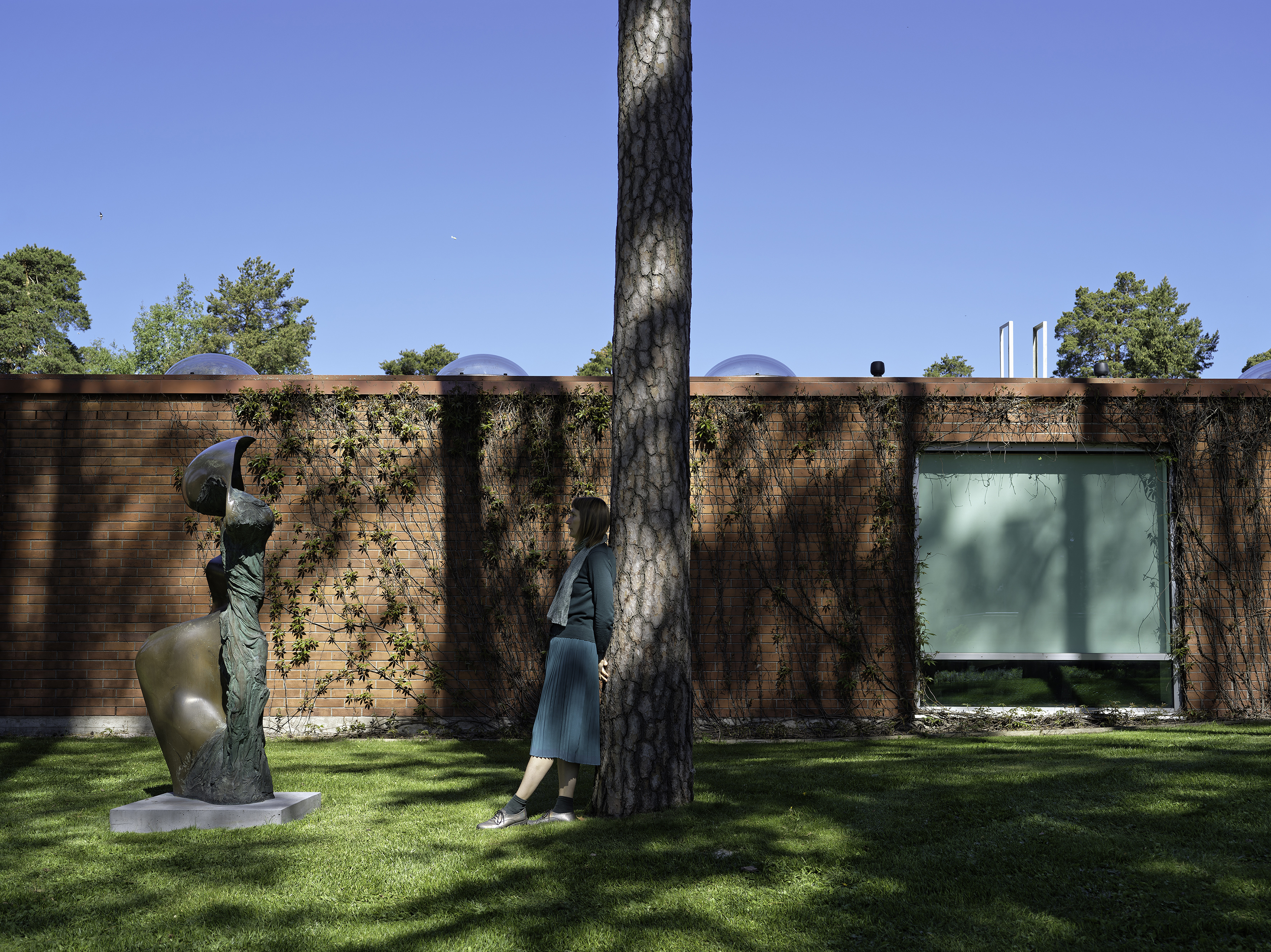 The Didrichsen museum building was originally designed as the home of Marie Louise (1913–1988) and Gunnar Didrichsen (1903–1992). In 1965, the married couple's passionate art collecting led to the establishment of an art museum.
Revell's office designed the extension of the exhibition wing to the completed building in Kuusisaari, Helsinki and the sculpture park characteristic of the art museum. To the courtyard of the exhibition wing, that represents Revell's concrete brutalism style, was also added a swimming pool. Revell brought in the swimming pool to mirror the architecture.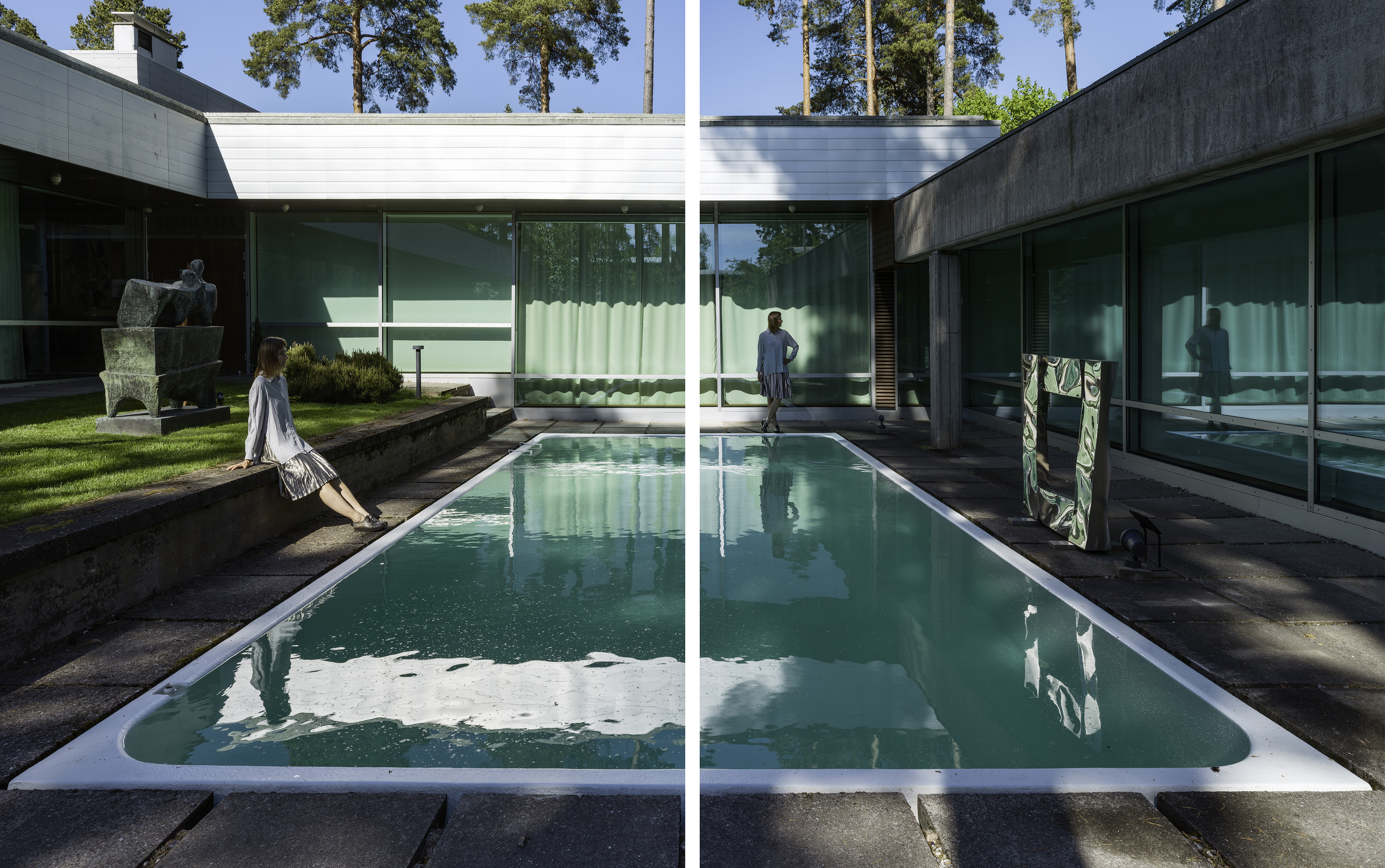 Elina Brotherus – Visitor exhibition is open at the Didrichsen Art Museum from 11 February to 28 May 2023.