Back to articles
Finnish Architects in the Spotlight: Maanlumo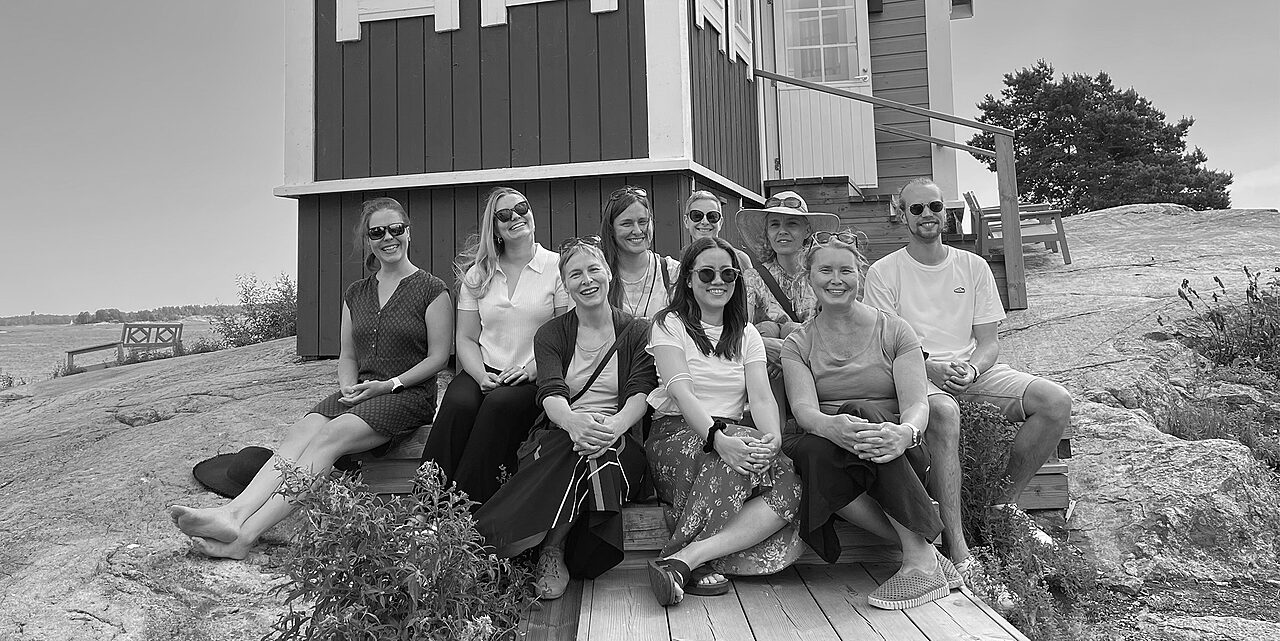 Maanlumo is one of Finland's most prominent landscape architecture firms today. Most recently the firm was awarded for their design of the Ranta-Tampella public outdoor spaces in Tampere. Maanlumo's handprint is strongly visible also in the Kalasatama district of Helsinki.
Landscape design has a long history in Finland, but a dedicated degree programme in landscape architecture was only launched in 1989. In recent decades in Finland, the field has become increasingly prominent as an integral part of the design of the built environment.

Maanlumo was founded in 2013 by landscape architects Krista Muurinen and Teresa Rönkä, and today the diverse team consists of nine experts. The firm's name Maanlumo, which translates to 'the charm of the land', refers to the founders' fascination with land and place: its past, present and future.
The foundations of Maanlumo's work, according to Krista Muurinen and Teresa Rönkä, are built on determining the potential of the place by researching its history, natural processes and users, among other qualities of its urban fabric. Understanding the place, its character and history, ensures that the newly built parks, streets, squares and courtyards will maintain a connection with the local identity.
Vibrant outdoor spaces with a strong identity
Maanlumo is one of the most internationally recognised Finnish landscape architecture firms today. Based in Munkkiniemi, Helsinki, the team is particularly inspired by challenging, wide-ranging and interdisciplinary projects.
The firm specialises in urban environments and their large-scale plans, as well as special solutions such as on-deck parks and courtyards. One example of these, the Bryga park deck at the Redi Shopping Centre in Helsinki, has received both national and international recognition.
The team's aim is to ensure that people can have pleasant experiences in unexpected places – under bridges, in former industrial environments or in the middle of wild nature. For Maanlumo each project and design are unique: in the process, the challenges of each place can be turned into assets. In the future, Maanlumo hopes to be involved in projects that combine the potential of urban nature, environmental values and inclusive design.

In their Spotlight series, Maanlumo presents three themes: diversity of the urban environment, place-based storytelling, and collaboration. See the series on Archinfo Finland's Instagram account @archinfo_finland or through this link (opens in new tab).
The aim of the Finnish Architects in the Spotlight series is to bring forth the creators of contemporary Finnish architecture. All the photo series published so far can be found on Instagram with the tag #FinArchSpotlight, and the stories behind them can be read on Archinfo's site through this link.