Back to articles
Open call for the Pavilion of Finland at the Biennale Architettura 2023 is launched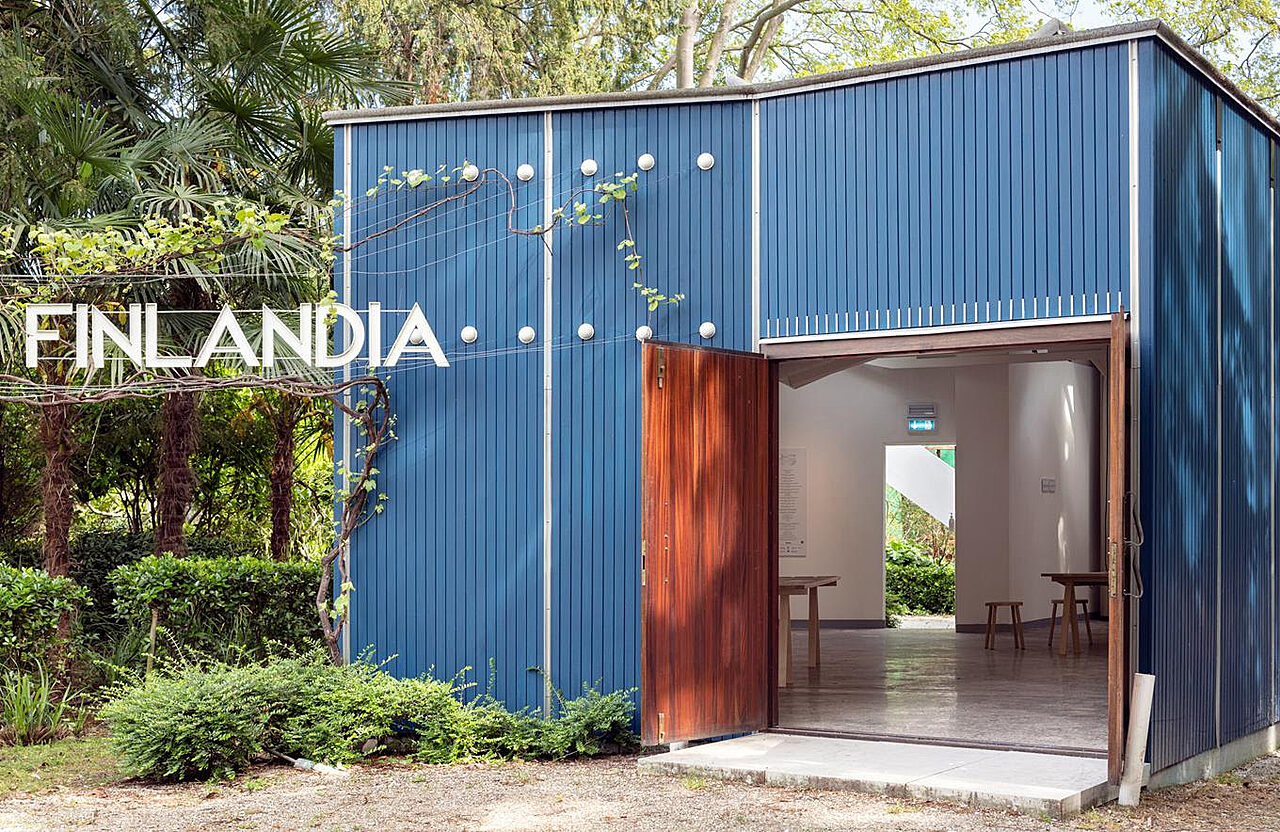 Archinfo Finland seeks for exhibition proposals to be presented in the Pavilion of Finland at the 18th International Architecture Exhibition of La Biennale di Venezia. The open call is launched today and submissions are due 24 April 2022.
After the successful New Standards exhibition at the 2021 Biennale Architettura, Archinfo Finland launches for the second time an open call for exhibition proposals for the Pavilion of Finland. The open call welcomes proposals from both individual curators and multicultural and cross-disciplinary teams with at least one member from Finland.

The first stage of the open call will close on 24 April. Curators or teams of up to six shortlisted projects will be invited to develop their proposals at the second stage, running from 18 May to 14 June. The selection panel will make their decision by the end of June 2022.
The selection panel possesses a broad range of experience from architecture to visual arts, from Finland to the global community, and from design work to academic perspectives. Taru Elfving is a Finnish curator and Director of CAA Contemporary Art Archipelago. Andres Lepik is the Director of the Architecture Museum at Technical University of Munich (TUM) and Professor of architectural history and curatorial practice. Helena Sandman is a Helsinki-based architect with an international career as designer and educator. The panel is chaired by Katarina Siltavuori, Director of Archinfo and Commissioner of the Pavilion of Finland.
The panel is looking forward to a wide range of proposals that stem from topical issues facing the future and are relevant to Finnish architecture while resonating with a wide international audience and the global architecture community. The panel wishes for the proposals to reflect the ways in which architecture can support inclusivity, wellbeing, sustainability and diversity. The proposals also need to consider the context of the Venice Biennale and the special nature of the Pavilion of Finland.
Following the selection of the winning proposal by the end of June and appointment of the curator or team, work towards the realisation of the exhibition starts. The Biennale Architettura opens to the public on 20 May 2023 and runs until 26 November 2023.
More information about the open call: archinfo.fi/en/venice-biennale/open-call/.
Read more about the curator of La Biennale di Venezia, Lesley Lokko, through this link.