Back to articles
Finland's celebrated library exhibition at last year's Venice Biennale opens in Helsinki Central Library Oodi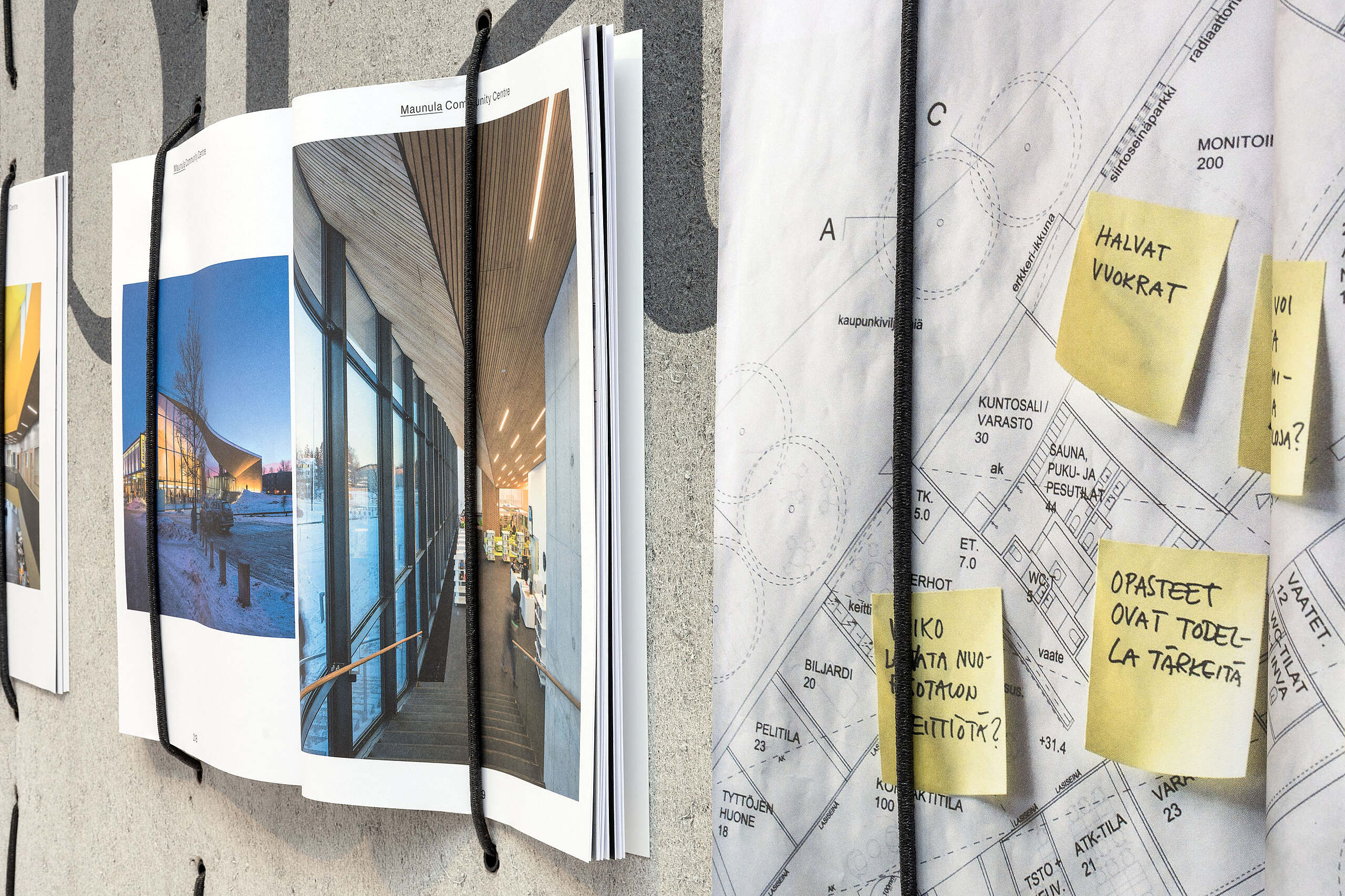 Enthusiastically received at the 16th International Architecture Exhibition of La Biennale di Venezia, Mind-Building now travels to
Enthusiastically received at the 16th International Architecture Exhibition of La Biennale di Venezia, Mind-Building now travels to the very place where the story of Finnish library architecture today culminates. The exhibition opens in the brand new Helsinki Central Library Oodi on 20 March.
Mind-Building, produced by Archinfo Finland, was presented in the Pavilion of Finland at the 2018 Biennale Architettura from the end of May until the end of November. Over six months, the Pavilion received a record-breaking audience of 90,000 visitors. Also, international media recognised Finland's exhibition and its theme, the importance of the library institution for the development of the Finnish welfare state, with unparalleled enthusiasm. The media attention built up the anticipation and growing interest towards the opening of Helsinki Central Library Oodi in December, straight after the closing of the Biennale.
The International Architecture Exhibition of La Biennale di Venezia, organised since 1980, is the world's leading arena for showcasing architecture. Last year the different locations and events of the Biennale received almost 300,000 visitors. The Architecture Exhibition is organised every second year, taking turns with the Art Exhibition.
Curated by architectural critic and scholar Anni Vartola, Mind-Building showcases the development of Finnish public libraries and their architecture throughout the times by presenting seventeen library buildings from different periods, grouped under specific themes. The exhibition architecture designed by architect Tuomas Siitonen and graphic designer Johannes Nieminen is now adapted to the sculptural entrance floor of Oodi (ALA Architects). The libraries are presented in different ways according to their characteristic features through drawings, photos, scale models, texts and objects as well as video and sound pieces specially commissioned for the Biennale. The highlight of the exhibition, Oodi, is now to be experienced in real life in the surrounding space and materials.
In conjunction with the exhibition, the Oodi library staff has picked a selection of architectural books from Helsinki library collections for the visitors to read and borrow. Also, the Mind-Building catalogue, which plays an essential part in the exhibition, is available for the public. It can be now borrowed at Oodi and other municipal libraries of Helsinki or read online at mind-building.fi. A limited edition is also made available to purchase through the leading Nordic publisher of architectural books Arvinius + Orfeus webstore.
The programme supporting the exhibition consists of two events focusing on the history and future of the library institution and library architecture. The events are organised in collaboration with the Museum of Finnish Architecture (2 April) and the Finnish Broadcasting Company Yle (8 April). Both are held in Finnish. For additional information, click here.
#libraryarchitecture
#finnisharchitecture
#mindbuilding
---
[divider]
Mind-Building at Helsinki Central Library Oodi
20 March – 28 April 2019
Opening on Tuesday 19 March at 18:00
Opening words by Nasima Razmyar, Deputy Mayor, City of Helsinki