Back to articles
We have moved!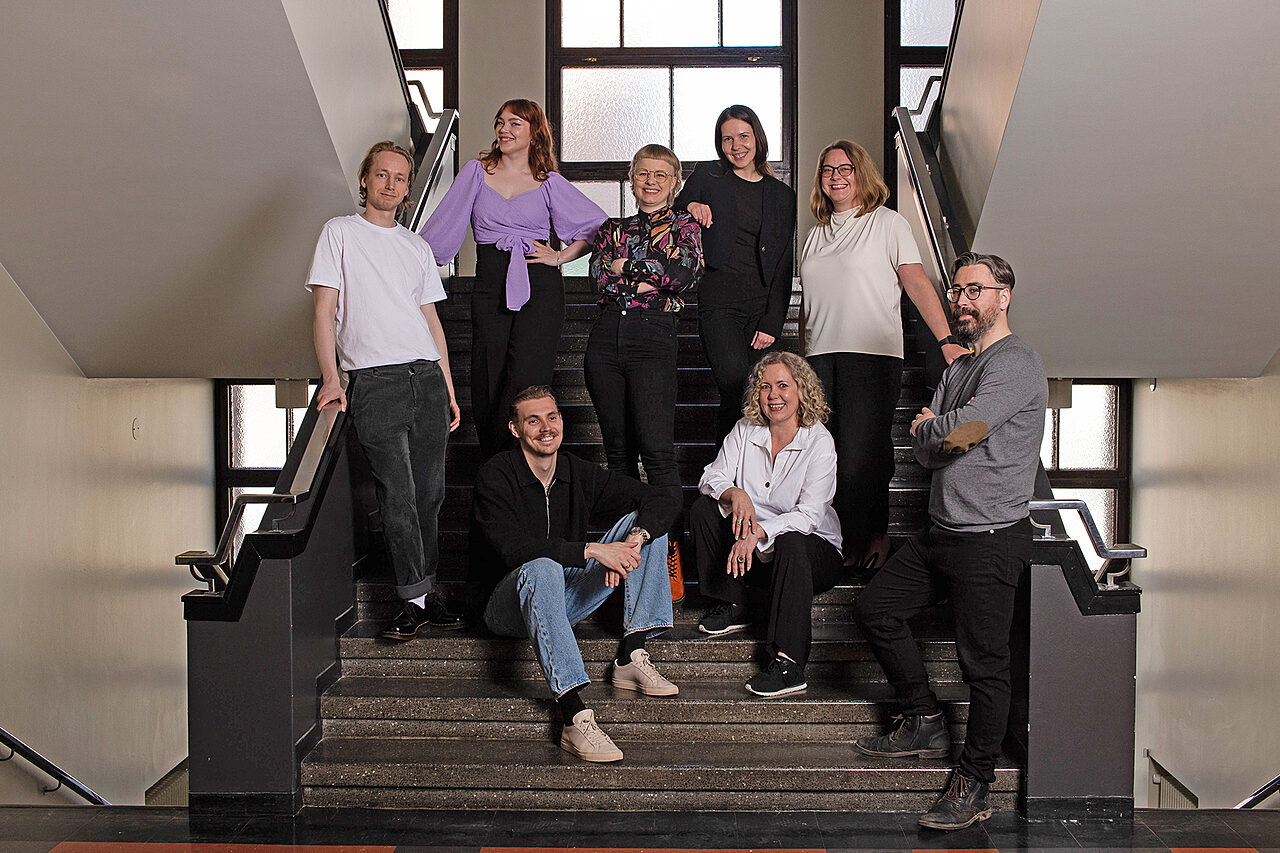 Linda Peltola
Our office is now located at Hämeentie 19 in Sörnäinen, Helsinki. Cohabitation with our close partners, the Finnish Association of Architects (SAFA) and the Association of Finnish Architects (ATL), continues as we also share the new premises.
From the beginning of September, Archinfo's office will be located in a landmark building designed by architect Väinö Vähäkallio along the Hämeentie main artery in the eastern parts of the Helsinki inner city. The new premises will provide a smoother environment for both local and hybrid work. The office's location near the Sörnäinen metro station makes it easy to reach from the city centre.
"Our new joint premises with SAFA and ATL are beautiful and functional. It was important for the 3A community that the move did not require any major renovations and that there was no need to demolish old structures. This building of great architectural and historical value is a brilliant setting for our activities," says Katarina Siltavuori, Director of Archinfo.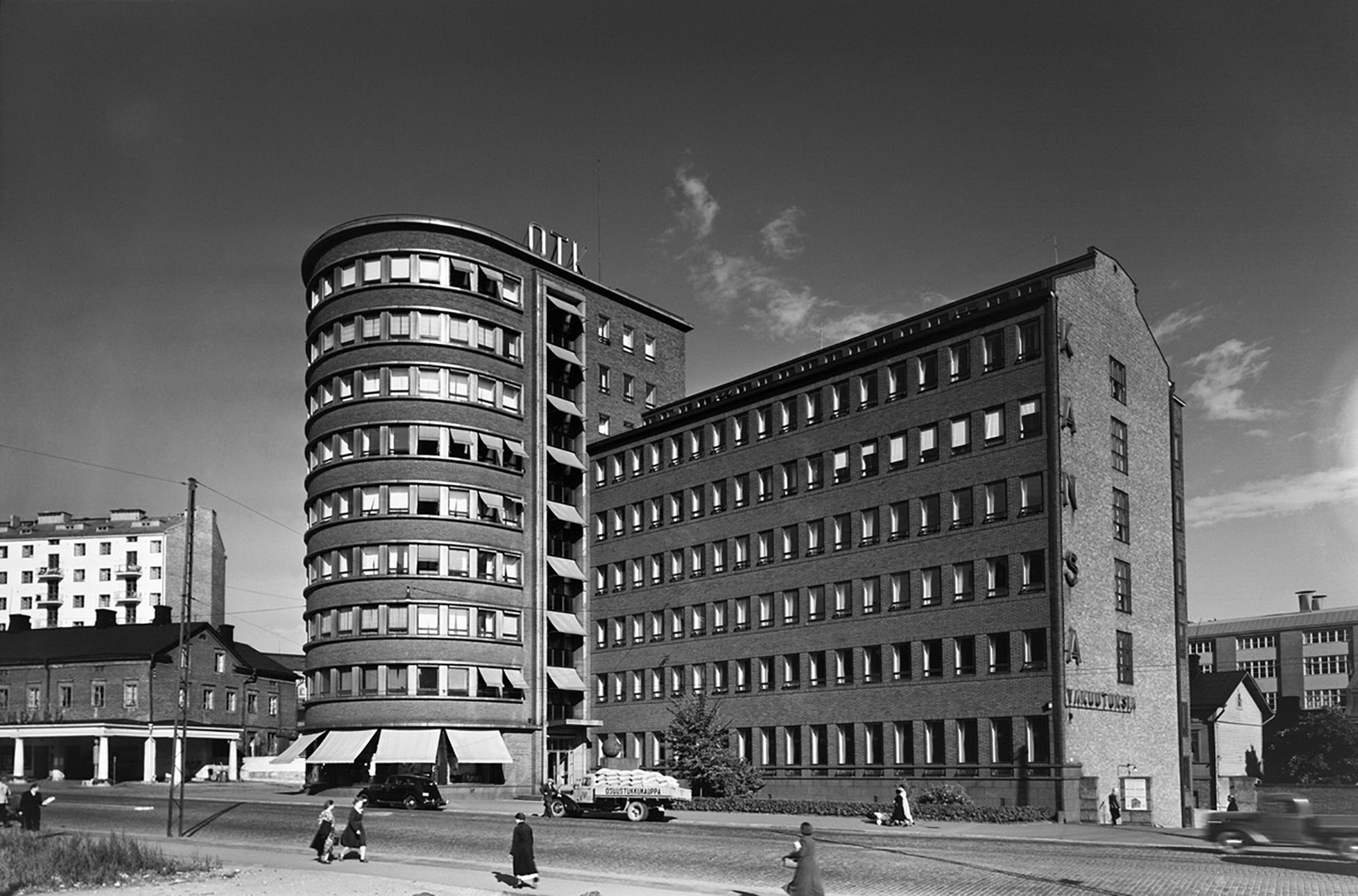 Väinö Vähäkallio designed the building for the headquarters of the cooperative wholesaler Osuustukkukauppa (OTK). Built in dark red brick, the building was completed in 1933 with almost 30,000 square metres of office space, a lecture hall, a canteen and even a chemical laboratory. Vähäkallio had already designed the Elanto bakery (1924) and the head office (1928) in this so-called Elanto block on Hämeentie. The original paternoster lift is still in operation in the OTK building.
The office building was designed from the outset to be modern; the partitions were lightweight and easily movable. The dense distribution of windows also served the purpose of adaptability.
"The space still adapts well to today's office use, as the building has not changed its use," says Veera Luostarinen, interior architect at JKMM Architects, who was responsible for the design of the space.
As a new element, a glass wall was added to the part of the corridor where the old walls and doors had once been demolished.
"The glass partitions have been placed in a retracted opening. The colour of the doors and profiles was taken from the existing dark list and door colours so that the new elements would sit as naturally as possible in the space. The pattern of the linoleum flooring reminds us of the original office layout. The positioning of the new glass walls and doors has been designed to respect this principle of room layout and the rhythm of the original doors," says Luostarinen.
Archinfo's office can be found at the end of the corridor on the left, on the courtyard side. Welcome to visit us in our new premises! We will be holding a housewarming party in late autumn.