Back to events
Event Info
Museum for Architectural Drawing
Christinenstraße 18a, Berlin
Organized By
Tchoban Foundation, the Finnish Institute in Germany, the University of Cambridge, and the Alvar Aalto Foundation.
Alvar Aalto in Germany: Drawing Modernism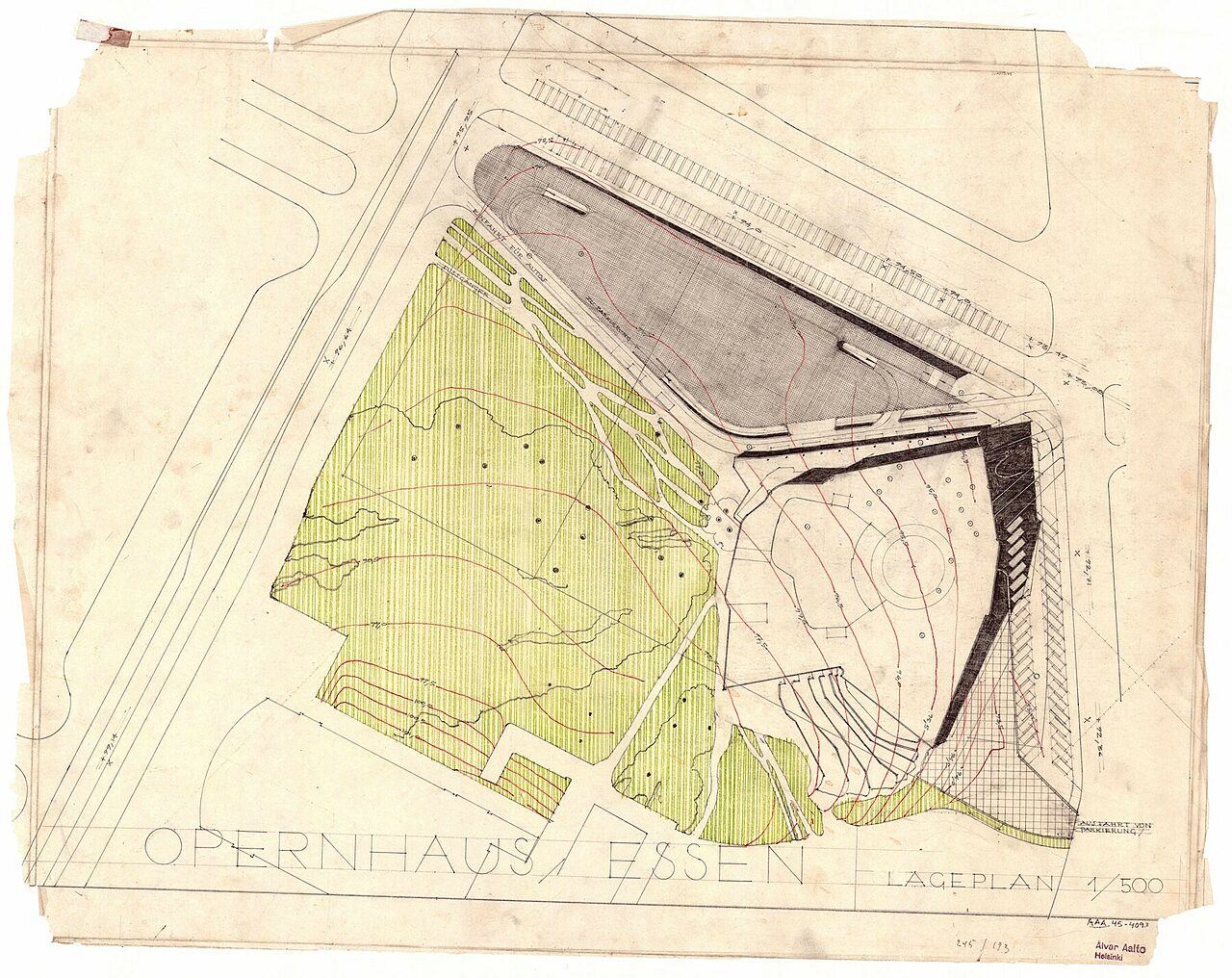 Alvar Aalto Foundation
The exhibition highlights sites in Germany designed by Alvar Aalto's architect's office from the 1950s to 80s. The exhibition is at the Museum for Architectural Drawing in Berlin 23.9–14.1.2024.
Aalto's international reputation brought design work increasingly aimed at Continental Europe. Germany became a focal point for Aalto's architecture – with major buildings completed in four cities: Berlin, Bremen, Essen and Wolfsburg.
The exhibition brings together more than 70 original architectural drawings for a total of fourteen built and unbuilt construction projects. The drawings allow us to trace the stages of the creative design process, from early tentative sketches to carefully elaborated, detailed working drawings.
Read more about the exhibition through this link.