An evening at the movies with street artists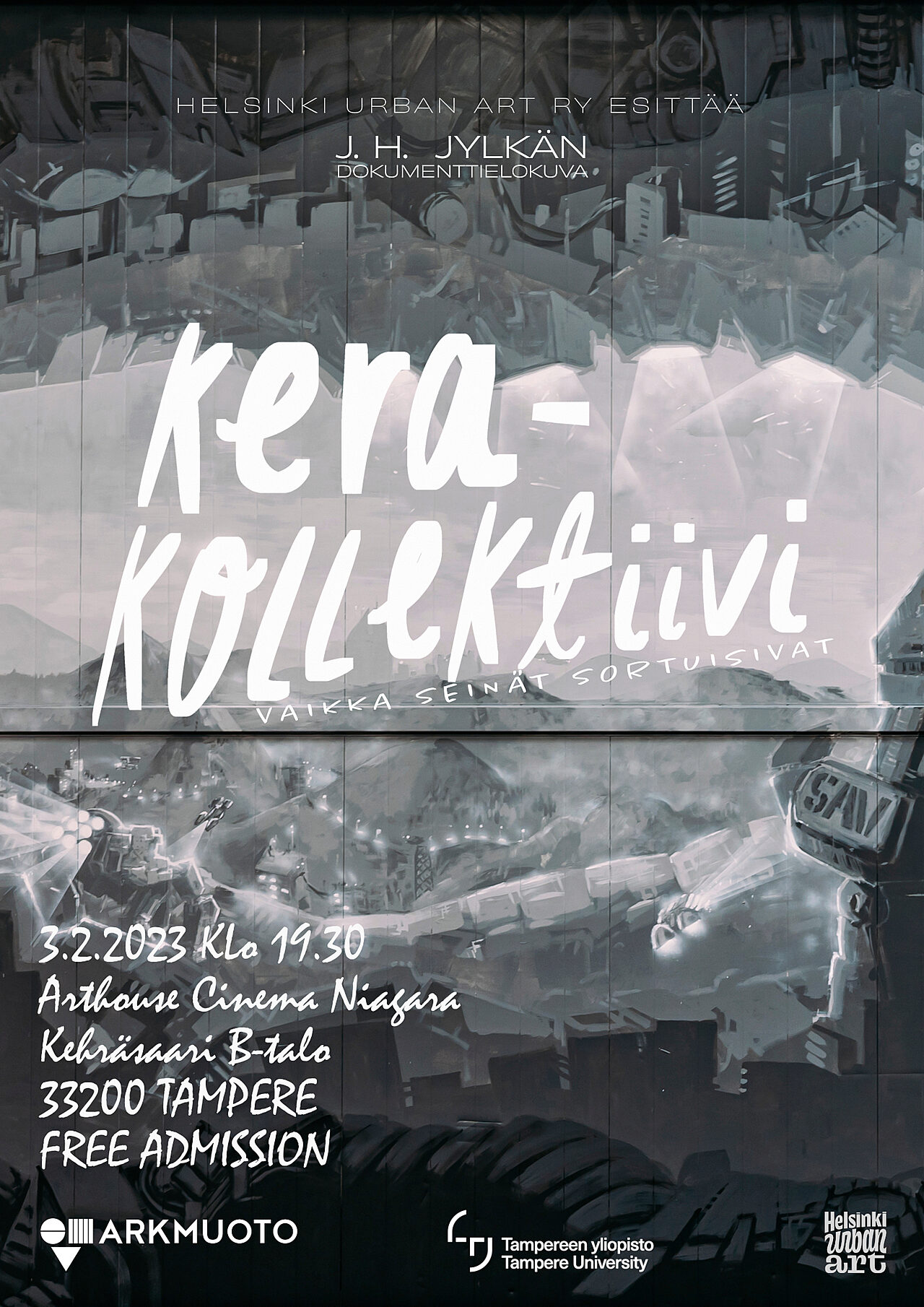 For two years, the Kera collective brought art and culture to the former logistics center in Espoo's Kera. In the spring of 2021, during the worst corona time, Concreate Urban Art Festival brought color to the forgotten and dusty surfaces of buildings. The halls got a new life with art, events and people. However, the temporary nature of the use was known. Some of the halls have already been demolished and the rest will be demolished in the next few years. Yet – or precisely because of that – it became something unique for a moment.
Programme:

1. Hiedanranta Street Art Park, 2016-19: Clips from the past.
(FIN-ENG SUB) (~30 min) Author: Spraycankontrol

2. Kera-kollektiivi: vaikka seinät sortuisivat (Kera-kollektiivi - even if the walls collapse) (FIN-ENG SUB) (87 min) Author: J.H. Jylkä
3. Q/A/ between artists and audience.
4. Panel discussion between artists.