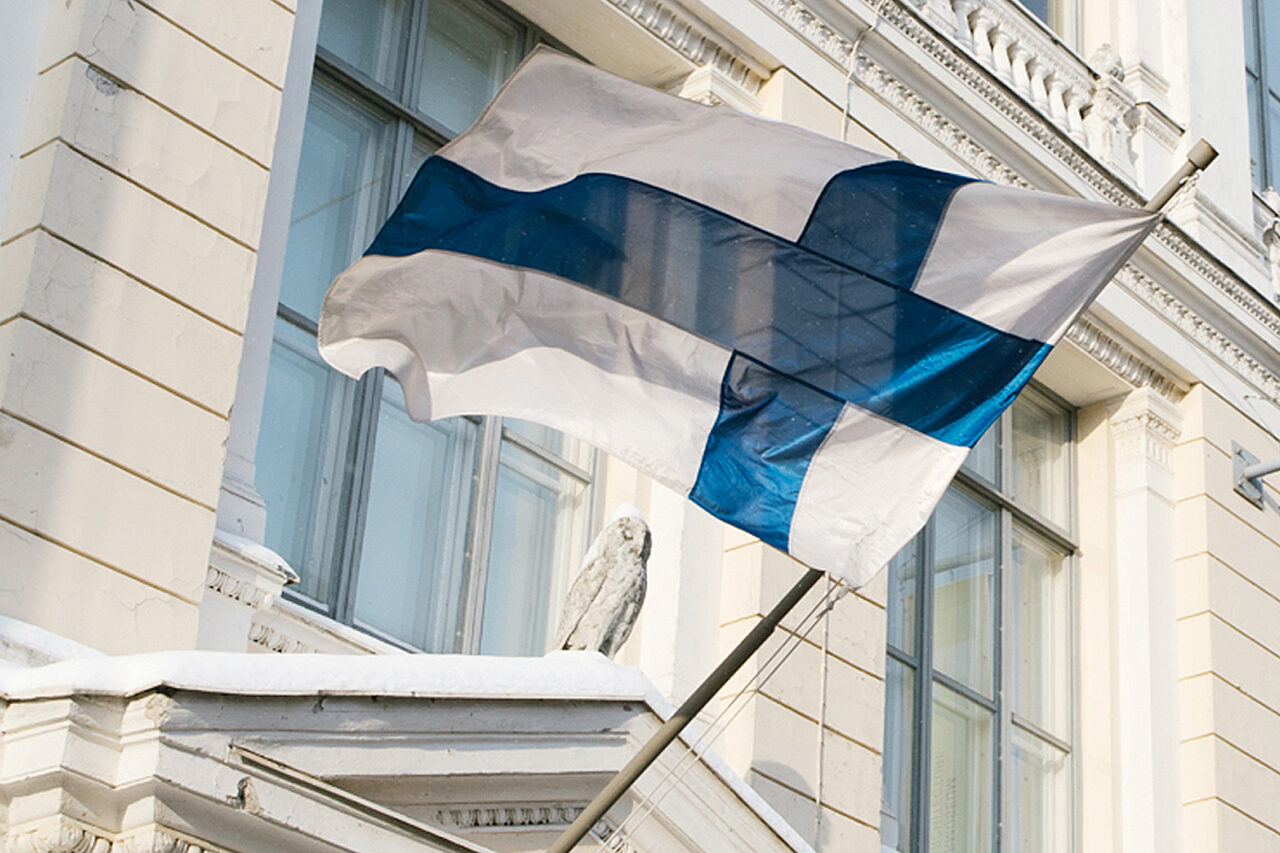 The first week of February is a celebration of Finnish architecture and design
Ida Uotila / MFA
On the 3rd of February, Finnish flags are hoisted in celebration of Alvar and Aino Aalto and Finnish architecture and design. The festival organised around the flag-flying day highlights the significance of architecture and design in our daily lives.
The next Finnish Architecture and Design Days are celebrated on 1–5 February 2023. The call for events will be launched in September 2022, and all operators in the fields are invited to propose events to be included in the programme, which will consist of guided tours, exhibitions, seminars and much more.
The national flag-flying day celebrates the essential role architecture and design have played in developing the Finnish welfare state and its identity. In 2022, the Finnish Ministry of the Interior recommended to hoist the Finnish flag on Alvar Aalto's birthday, 3 February, in celebration of Aino and Alvar Aalto and Finnish architecture and design. The new flag-flying day was well received, and we hope the day will be established as a permanent flag-flying day.
Finnish Architecture and Design Days are organised by Archinfo, Alvar Aalto Foundation, Museum of Finnish Architecture, Designmuseum, Ornamo, EMMA – Espoo Museum of Modern Art, Association of Finnish Architects' Offices ATL, Finnish Association of Architects SAFA, The Building Information Foundation RTS, Finnish Association of Landscape Architects MARK and Finnish Association of Interior Architects SIO. The festival is included in the programme of the European Heritage Days.

#Ark&Muoto
#Arc&Design
Would you like to know more?