Back to articles
Finnish pavilion in the Venice Pavilion Days programme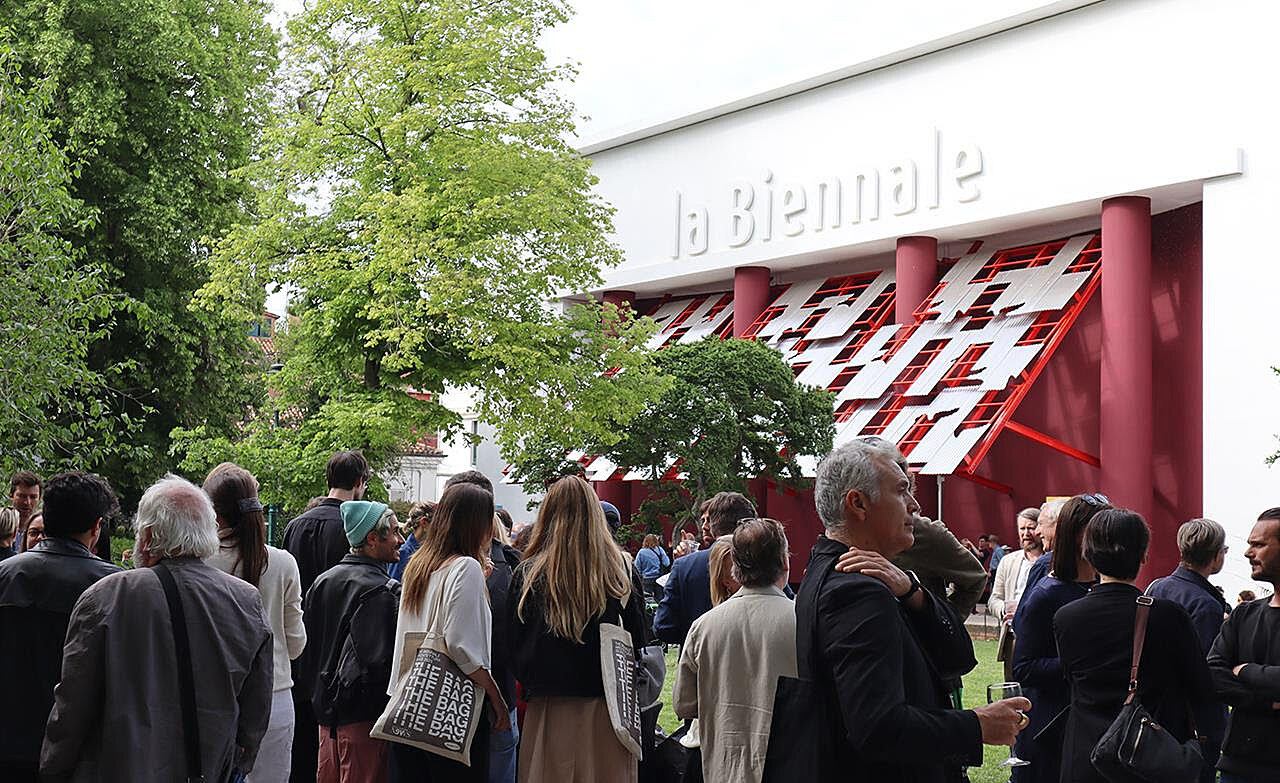 Linda Peltola
Along with fifteen other countries, the Pavilion of Finland organises the Pavilion Days event at the Biennale Architettura in Venice on 14–15 September. The Pavilion Days festival offers guided tours of the national pavilions, interesting talks and fun encounters
Organised for the second time by the Global Commissioners' Network, Pavilion Days is an opportunity to hear about the exhibitions from their creators, take part in the exciting side programme and meet other people interested in the Biennale Architettura – and of course enjoy autumn in Venice!
Pavilion Days was first held in 2021, when the preview days in May were difficult to attend due to the pandemic. Following good experiences and positive feedback, the network of organisations in charge of national pavilions decided to launch the two-day event again this year, on Thursday and Friday 14–15 September.
On Thursday 14 September, Archinfo, together with The Dry Collective and the Finimalism initiative, is organising a mini-seminar including two discussions. The event will take place at Palazzo Trevisan degli Ulivi in Dorsoduro, Venice, from 18:00 to 20:30 (CET). The event will also be streamed here.
Huussi – The urban solution will focus on an implemented urban-scale solution using waste water separation and a vacuum toilet system. Business developer Amanda Haux from Reco Lab in Sweden will talk about the Helsingborg pilot project. Sudha Shrestha from UN-Habitat in Nepal will bring a global perspective to the discussion. The discussion will be led by Arja Renell from The Dry Collective, curator of Finland's Huussi – Imagining the future history of sanitation exhibition.
Read more about the event here.
Finimalize this! invites four specialists to take a look into our everyday tasks, items and concepts – and finimalize them. The live workshop, organised by the new joint initiative of Finnish architecture, design and fashion, will feature architect Eero Renell from The Dry Collective, Sevra Davis, Director of Architecture, Design and Fashion at the British Council and Commissioner for the British Pavilion, Finnish-Norwegian architect Iisa Eikaas from the Danish exhibition curatorial team and one of the curators of the Estonian exhibition, founding member of b210 architecture firm Aet Ader. The discussion will be moderated by Katja Lindroos, Project Manager of the Finimalism initiative.
Read more about the event here.
On both days of the Pavilion Days, three simultaneous tours will be organised to a total of sixteen national pavilions. The tours will start at 11:15 (CET) and will include 5–6 exhibitions each, presented by a curator or other representative. At the end of the tours, at 13:30, the visitors will gather at the Swiss Pavilion in the Giardini in Venice for refreshments and to share their experiences. Read more about the guided tours here.
During the Pavilion Days, the Finnish Pavilion guides, who are students of architecture from Finnish universities, will present the exhibition Huussi – Imagining the future history of sanitation every hour from 13:00 to 18:00. No registration is required (duration approx. 10 min).
Watch the discussion on the Huussi exhibition from the opening: