Back to articles
Helsinki Design Week 2023 begins – tips for architecture enthusiasts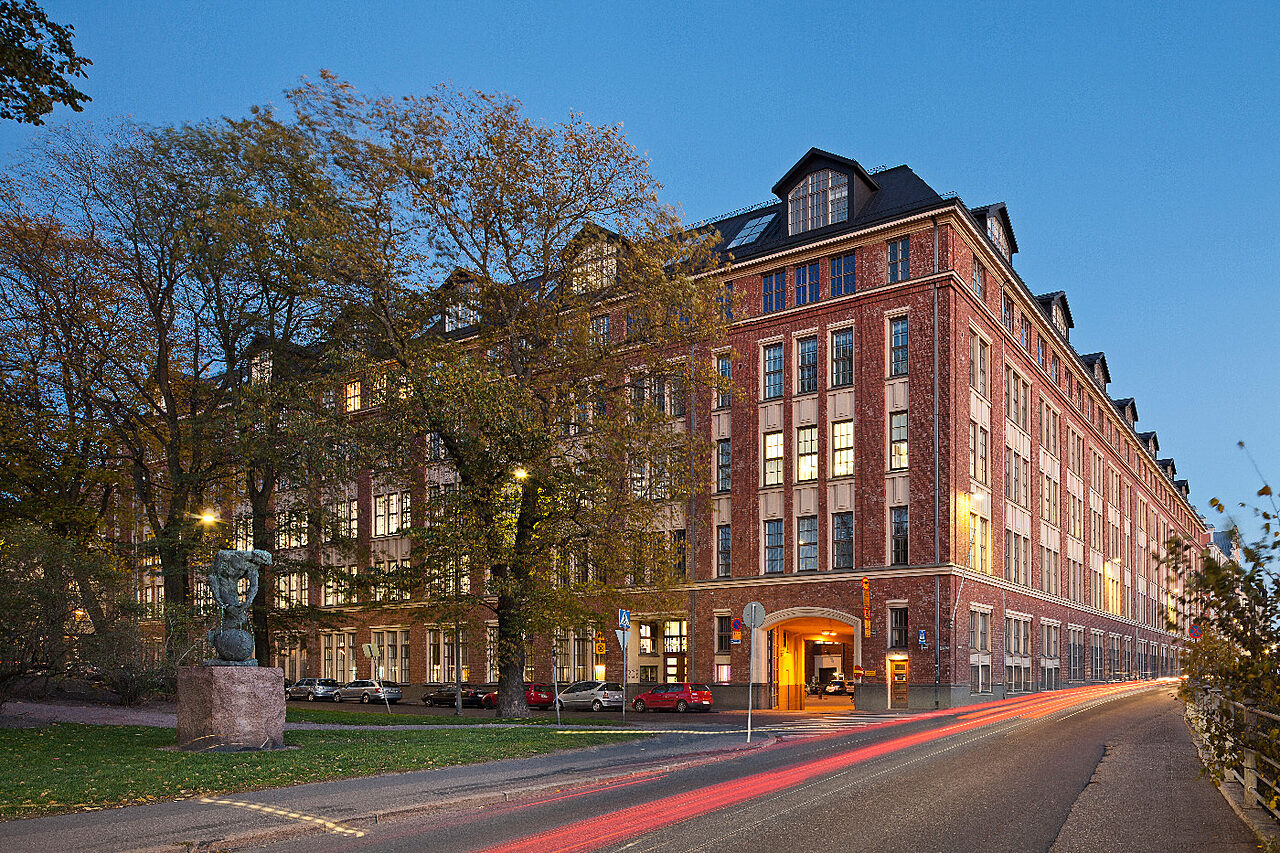 Helsinki Design Week, the largest multidisciplinary design festival in the Nordic countries, takes place from 8 to 17 September around the city. We've gathered a list of events that we recommend for those especially interested in architecture.
The festival's annual theme, Once upon a Time, tells a shared story of creative artists. The 19th edition of Helsinki Design Week offers a total of some 100 events, exhibitions and discussions. This year the main venue will be Merikortteli in Punavuori.

Main Event Venue: Merikortteli
13.9.–17.9.
Pursimiehenkatu 29, Helsinki
Merikortteli is an industrial city block designed by architects Walter Jung and G. W. Palmqvist and built between 1919 and 1934. Helsinki Design Week brings two exhibitions, a discussion programme and a pop-up bar into the historic building. The exhibitions and events will take place on the sixth floor above the Punavuori rooftops and on the first floor.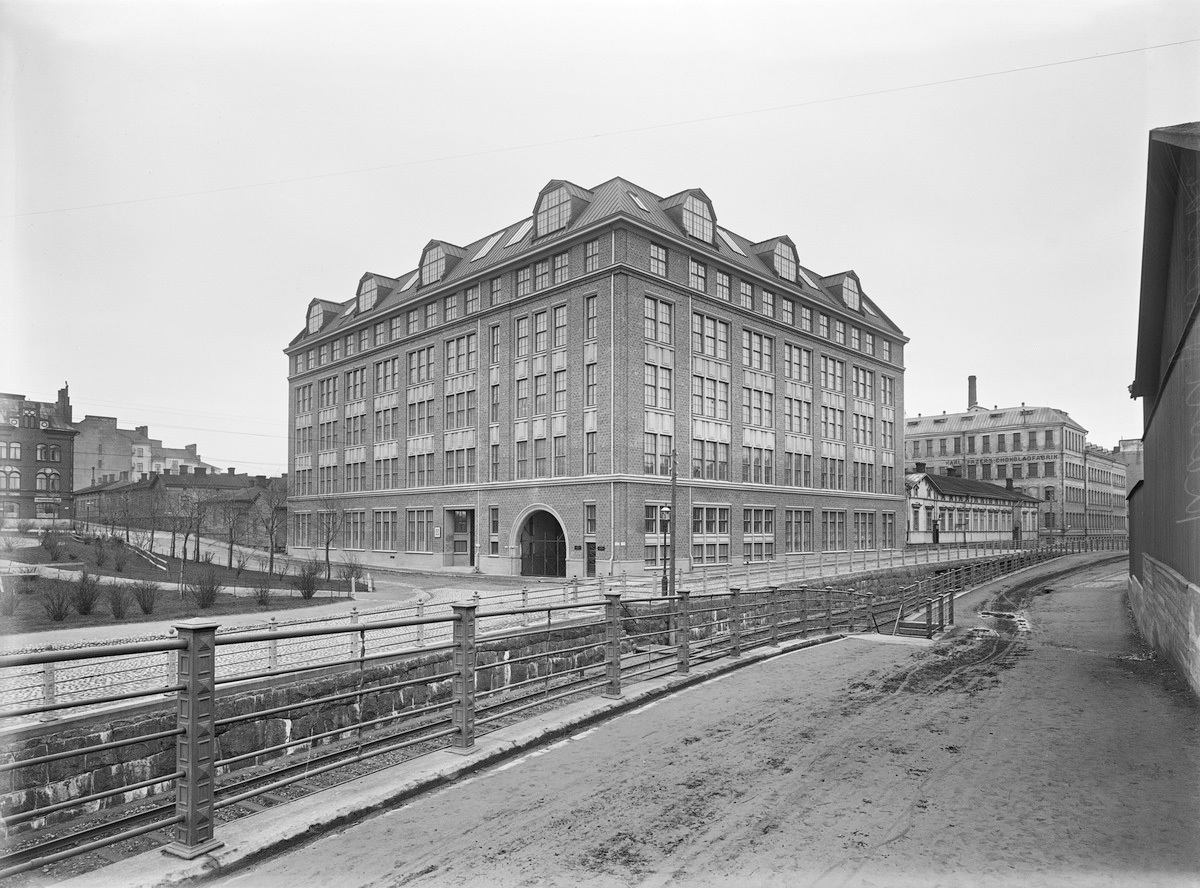 Talks and lectures
Eliel Saarinen 150 years lecture event
16.9. at 14–16
Kaivokatu 1, Helsinki
This year marks the 150th anniversary of the birth of architect Eliel Saarinen. Helsinki Central Station will host an expert lecture on Saarinen's person, design philosophy and influence on the urban landscape of Helsinki. The lecturers will be architect and Artist Professor Juha Ilonen, Sari Saarinen who is a guardian of Saarinen's spiritual legacy, and Jani Jääskeläinen, who is responsible for Helsinki Central Station renewal project. The event will be held in Finnish.
House by an architect
16.9. at 18–20
Merikortteli, Pursimiehenkatu 29, Helsinki
Five architects have been invited to present residential buildings which inspire them. The evening will feature a selection of buildings from around the world and from different decades. Included are architects Helena Sandman, Tuomas Toivonen, Mikko Heikkinen, Jaakob Solla and Anne Routaniemi. The evening will be hosted by Kari Korkman, founder and director of Helsinki Design Week and the House of Architects. The event will be held in Finnish.
Debate: 1970s architectural ideas and everyday life today
16.9. at 13–17
Vuotalo, Mosaiikkitori 2, Helsinki
The dialogue-based event will discuss architecture, ideas and everyday life in the spirit of 1970s debate culture. The event is co-organised by the Architectural Democracy collective, Finnish Architectural Review, Museum of Architecture, Docomomo Finland and Vuotalo. The partly English language event will be hosted by architect and Vice Dean Saija Hollmén.
Hvitträsk: Art matinees
9.9., 14.9., 16.9.
Hvitträsk, Hvitträskintie 166, Kirkkonummi
The Hvitträsk art matinees give you the chance to immerse yourself in the world of art and hear fascinating discussions about artists, architects and cultural history. As part of the art matinee, you can also visit the Arabia Art Association's contemporary ceramics exhibition Studio Life and Hvitträsk's museum environment. The event will be held in Finnish and English.
Exhibitions and Guided Tours
Architecture walking tour: 1970s Eastern Pasila
14.9.–15.9. at 17–18
Veturitori 3, Helsinki
A walking tour of the Museum of Finnish Architecture's Concrete Dreams exhibition will take you to East Pasila, one of the most significant compact cities of the 1970s. The tour will showcase the unique design of the area and reflect on how the urban design ideals of the 1970s have stood the test of time and how they relate to the development of the area today. The tour starts at Rauhanasema and ends at Junailijanaukio. The walk on 15 September will be held in English.
Architecture walking tour: 1970s Vuosaari
12.9.–13.9. at 17–18
Vuotalo, Mosaiikkitori 2, Helsinki
Another walking tour organised by the Museum of Finnish Architecture explores Vuosaari's architecture and the suburbs from a 1970s perspective. The tour also looks at how the social changes of the era are preserved in architecture and how they affect the present day. The tour starts at the main entrance of Vuotalo and ends at the last site at Merikorttikuja 6, Helsinki. The walk on 13 September will be held in English.
A&DO Labra – Learning Centre for Architecture and Design
9.6.–15.9.
Vuotalo, Mosaiikkitori 2, Helsinki
A&DO Labra is a touring learning environment and exhibition about design and architecture. The exhibition space is built in two containers that can be moved from one place to another. In addition to the collections of the Museum of Finnish Architecture and the Design Museum, local examples of architecture and design will be on display. The event will be held in Finnish.
Workshop and exhibition: Visions about future streets
Workshop: 8.9. at 16–18
Sofia Helsinki / Lyhtysali, Sofiankatu 4 C, Helsinki.
Exhibition: 13.9.–15.9. at 12–18
Espa Stage, Esplanade Park, Helsinki
WSP Design Studio will organise a workshop on 8 September and an exhibition from 13 to 15 September, where you can get to know the design of the Esplanade street experiment, share your opinions and discuss the future of street environments. In addition to the Esplanade street experiment, the exhibition will feature new signage designs for Helsinki's inner city. The event will be held in Finnish.
Festivals and fairs
Habitare 2023
13.9.–17.9.
Messukeskus, Helsinki
The Habitare fair offers experiences and ideas for interior design, functionality and visual appeal of homes and spaces. This year's theme is Yhdessä / Together. The theme reflects the current need to feel connected, but also our responsibility to take care of nature and each other, together.
Designs for a Cooler Planet: (In)visible
6.9.–6.10.
Aalto University, Väre Building, Otaniementie 14, Espoo
The five-week festival will showcase research-based experimental and creative projects, prototypes and perspectives that can revolutionise the way we see, think and live. Aalto University's researchers, designers and students will introduce visitors to more than 20 different research and learning projects.
Living-with Feral Ecologies festival
16.9. at 11–23
Lapinlahdenpolku 8 (Puutarhapiha), Helsinki
Living-with Feral Ecologies is a one-day festival with activities during the day and evening. An international team of art and design researchers will present 20 experimental works, ranging from interactive light installations to walking tours.
Families with children
HDW Children's Design Week
9.9.–10.9. at 11–18
Cable Factory, Kaapeliaukio 3, Helsinki
Cable Factory's Turbiinisali hall and Lasipiha lobby will be open all weekend. There will be a design party with colour arcade, playing house and a demonstration.
Design workshop for families: Dreamscape
16.9. at 13–15
Korkeavuorenkatu 23, Helsinki
Design Museum's design workshop inspires and guides you to create and experience design together. The workshop gives ideas for observing the environment and working creatively with design.