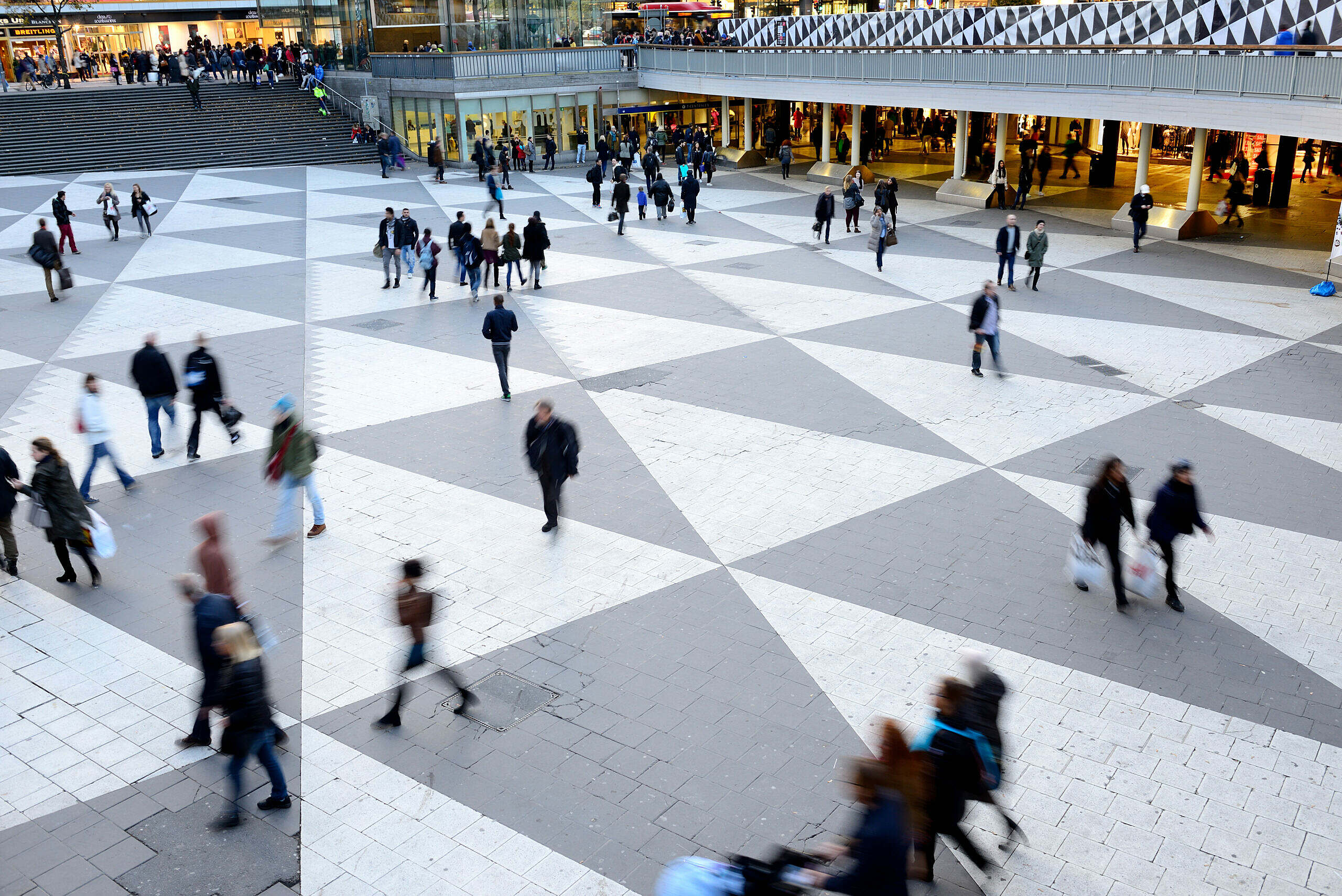 Archinfo is the New European Bauhaus contact point in Finland
The New European Bauhaus initiative connects the European Green Deal to our daily lives and living spaces. It calls on all Europeans to imagine and build together a sustainable and inclusive future that is beautiful for our eyes, minds, and souls.
As Finland's national contact point for the New European Bauhaus initiative, Archinfo participates in an informal EU-wide network coordinated by the European Commission for exchange of experience. The most important mission for the contact point is to spread information nationally about e.g. funding possibilities and New European Bauhaus Festival and Prizes. The Ministry of the Environment, the Ministry of Education and Culture and the Ministry of Economic Affairs and Employment take part in coordinating the initiative.

The initiative is in its delivery phase which is ongoing until circa 2023. For the funding, there is about EUR 85 million from EU programmes dedicated to New European Bauhaus projects in 2021–2022. On top of the dedicated calls for pilot projects, many EU programmes will integrate the initiative as an element of context or priority, without a predefined budget. Member States are invited to introduce the New European Bauhaus in their pertinent strategies and to mobilise the relevant parts of their recovery and resilience plans.
Read more about the initiative here
Archinfo communicates about the delivery phase on this website and through its social media channels. If you would like to get the news fresh, join our mailing list by sending a message to neweuropeanbauhaus@archinfo.fi. Communications on the mailing list will be mostly in Finnish.
The implementation phase was preceded by a co-design phase. Finland, the chair for the Nordic Council of Ministers in 2021, gathered a common Nordic vision for the New European Bauhaus initiative. Archinfo produced a series of online events organized by the Ministry of the Environment, collecting ideas and examples from architects, designers, artists, students, researchers and designers, among others. A Nordic report based on the co-design events was presented to the Commission in June 2021.
Read more about the Nordic events and the report at nordicbauhaus.eu
Links
Different EU programs provide NEB funding. Read more here
The Finnish national level EU funding advisory service offers free general-level information and advice on EU funding programs and instruments. Read more here
NEB Prizes are awarded annually for innovative, fresh projects or ideas. Read more and apply here
Apply to be a NEB Partner and network with other stakeholders. Read more here
Participate in NEB Events, including the New European Bauhaus funding opportunities info sessions. Read more here
The first hybrid NEB Festival will be held in June 2022 in Brussels and online. Read more from the EU Commission's communication here
The NEB Lab will be a "think-do-tank" dedicated to creating, developing prototypes and testing new tools, solutions and policy recommendations. Read more from the EU Commission's communication here
The communication materials for NEB can be found on the initiative's website here