Back to articles
Finnish Wood Award goes to Monio Highschool and Community Centre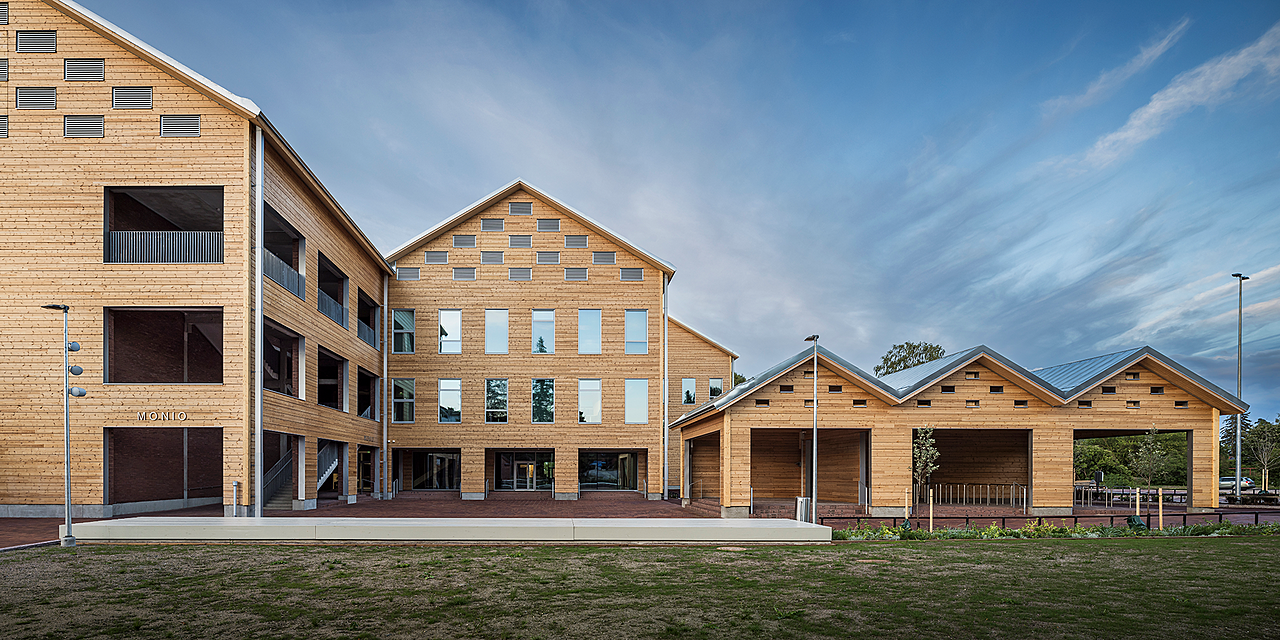 The Monio Upper Secondary School and Culture House. picture: Kuvatoimisto Kuvio Oy
Monio, located in Tuusula, was designed by AOR Architects. An honourable mention was given to Honkasuo Aarreaitat housing, and the Turku Market Square Pavilions won the public vote.
Monio High School and Community Centre was constructed in a former garrison area in Hyrylä, Tuusula. The building is Finland's first three-storey high log school and one of the largest public buildings made of logs in Finland. The gross area of the building is almost 9 000 square metres.
The building combines different methods of modern timber construction in an innovative way. In addition to the extensive use of logs, the intermediate floors, pillars and the roof structure are also made of wood.
According to the prize jury, Monio is an international reference for Finnish timber construction. It is an example of a large-scale project combining wood solutions with different methods. The interior complements the concept, as the architecture is not only reflected in the structures but is also integrated into the building services and furniture. The project shows how the city of Tuusula demonstrates responsibility both to its residents and to the environment.
Read more about Monio in the Finnish Architecture Navigator and in the Future Finland Built of Wood information package we have compiled.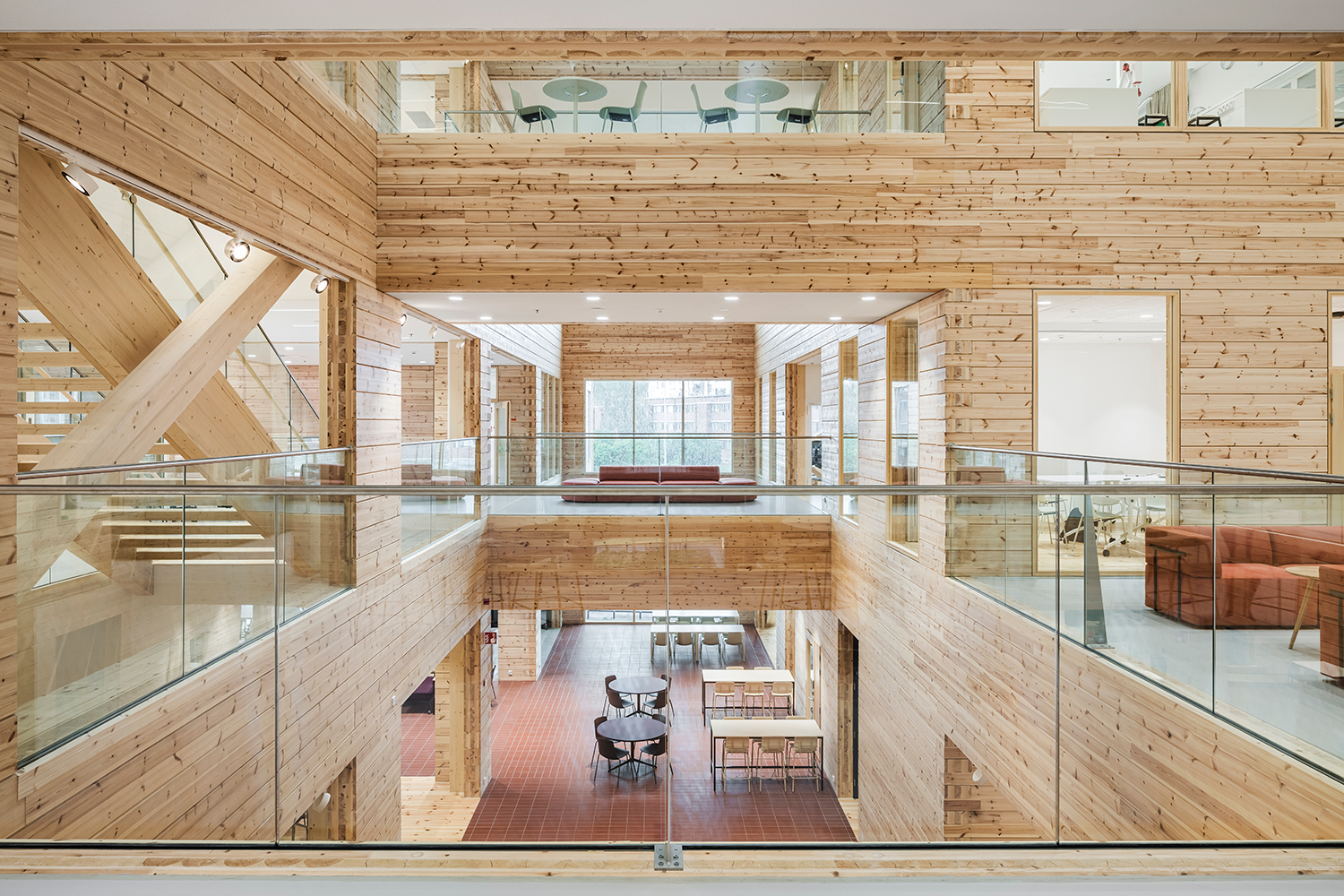 The Honkasuo Aarreaitat terraced houses in Helsinki received an honourable mention. The log house project was designed by the firm Rakennusasiaintoimisto Aarre to be carbon-negative. According to the jury, the project is in line with the values of sustainable development and offers a solution for climate-wise and resource-efficient housing.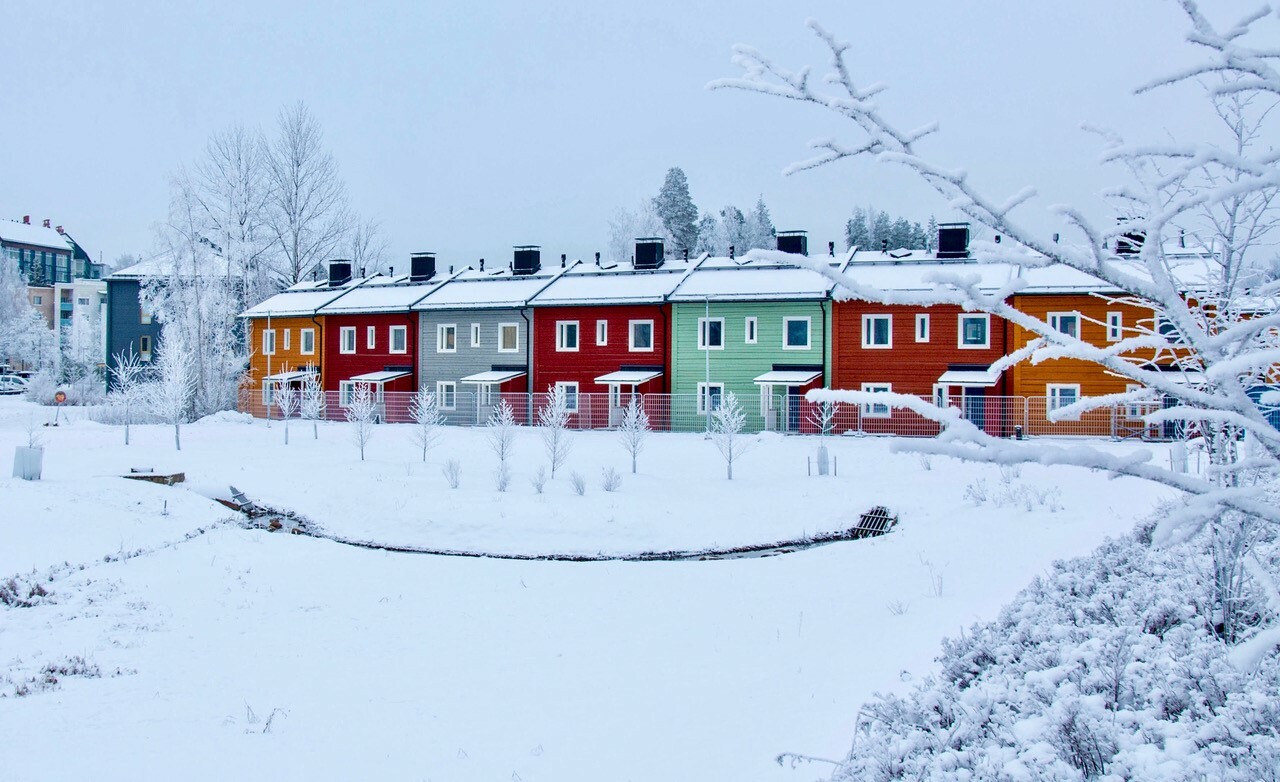 The people's choice was the Turku Market Square Pavilions project by Schauman & Nordgren Architects and ARCO Architecture Company. The pavilion structures are located on the edges of the square, dividing the large urban space into smaller areas. Under the roofs, the pavilions provide a pleasant meeting place both indoors and outdoors.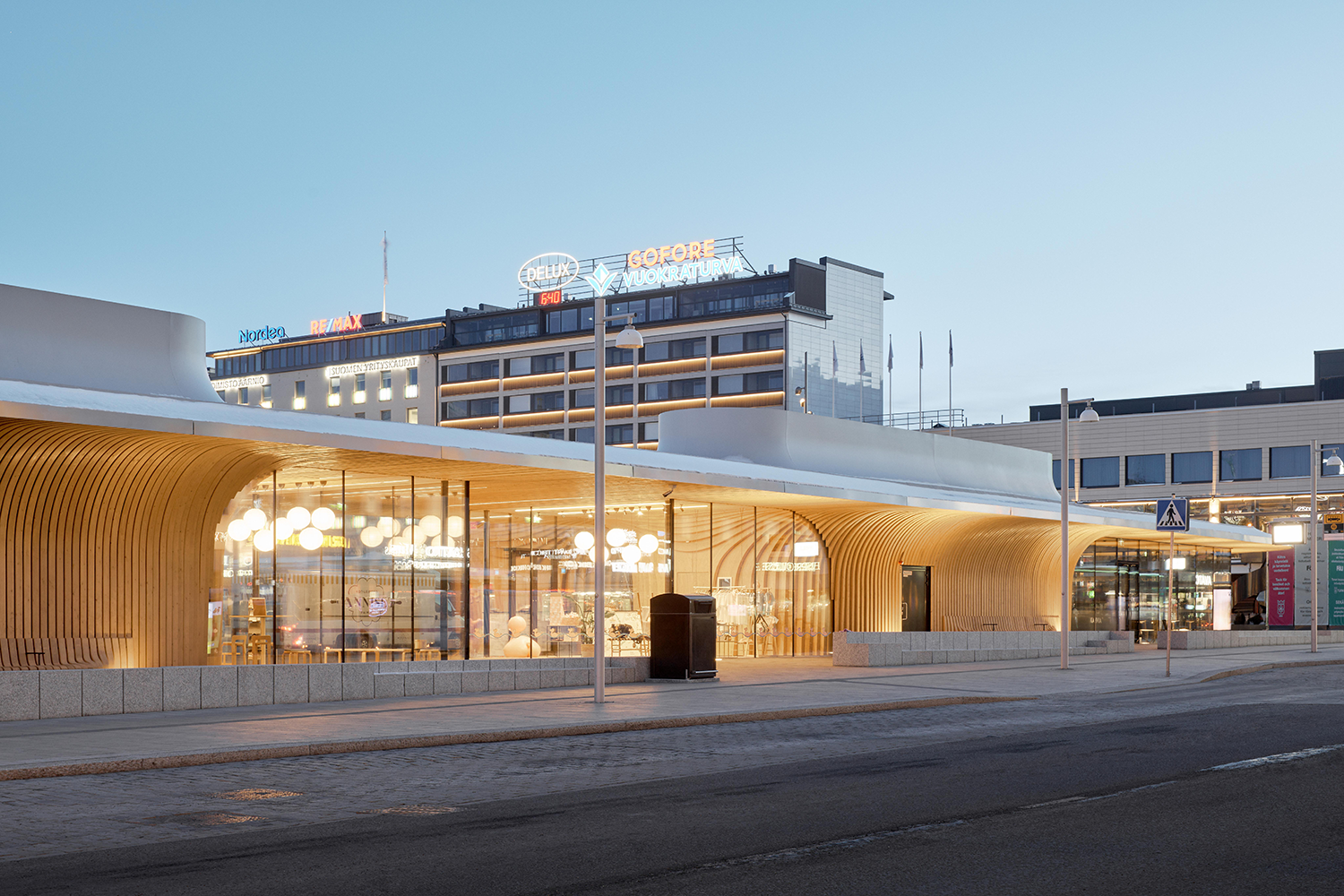 ---
The Wood Award is awarded annually to a building, an interior, or a structure, which represents high-quality Finnish wood architecture or where wood has been used in a way that promotes construction technology. Puuinfo has awarded the prize since 1994. The jury emphasises the project's architectural quality, innovative usage of wood and the project's potential for gaining attention.